Frictionless Personal Educational Device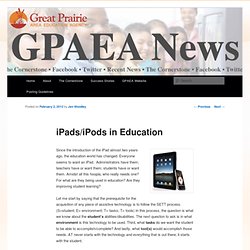 Since the introduction of the iPad almost two years ago, the education world has changed. Everyone seems to want an iPad. Administrators have them; teachers have or want them; students have or want them.
Sherry Turkle
Avatar (computing)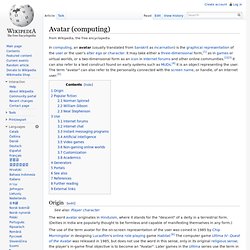 In computing, an avatar (usually translated from Sanskrit as incarnation) is the graphical representation of the user or the user's alter ego or character.
Project LifeLike - Computer Interfaces that Learn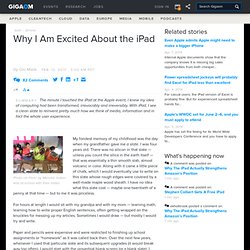 Photo via Flickr by Mknobil.
Why I Am Excited About the iPad – GigaOM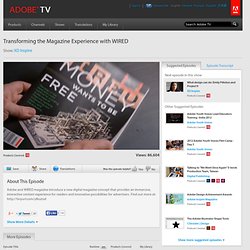 XD Inspire - Transforming the Magazine Experience with WIRED | A
Community Translation Episode available in 2 languages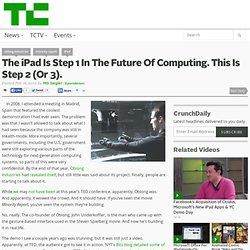 The iPad Is Step 1 In The Future Of Computing. This Is Step 2 (O
In 2008, I attended a meeting in Madrid, Spain that featured the coolest demonstration I had ever seen.
Prospero's Books - Livro das Cores, da Anatomia e outros
Future Designer laptop - ROLLTOP //Diploma Thesis//
Touchable holography (video) « •||•• Edge of Tomorrow ••|||•••
Dynabook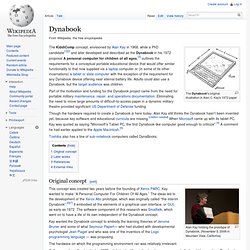 The Dynabook's original illustration in Alan C.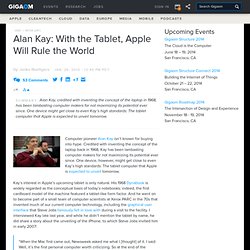 Alan Kay: With the Tablet, Apple Will Rule the World – GigaOM
Computer pioneer Alan Kay isn't known for buying into hype. Credited with inventing the concept of the laptop back in 1968, Kay has been lambasting computer makers for not maximizing its potential ever since.
The Diamond Age: Or, A Young Lady's Illustrated Primer is a postcyberpunk novel by Neal Stephenson. It is to some extent a science fiction bildungsroman or coming-of-age story, focused on a young girl named Nell, and set in a future world in which nanotechnology affects all aspects of life.
The Diamond Age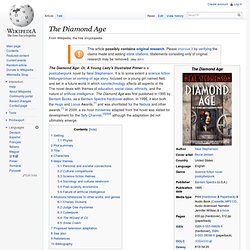 The Diamond Age or, A Young Lady's Illustrated Primer is a postcyberpunk novel by Neal Stephenson. In my mind the illustrated primer descrbed in the novel is the closest to the personification of my ideal of a Frictionless Personal Education Device. by kdragon87 Feb 24
Posted February 22, 2010; 09:00 a.m. by Cass Cliatt Managers of Princeton University's semester-long pilot of the Amazon KindleDX electronic reader are calling the project a success, with results showing that student participants reduced the amount of paper they used to print course readings by almost 50 percent.
University - Kindle pilot results highlight possibilities for pa