Portland
Powell's Books - Used, New, and Out of Print - We Buy and Sell
TriMet: Public Transportation for the Portland, Oregon, Metro Area
Experience true Portland at Hotel Monaco. Centered in downtown Portland, Oregon, near the Pearl District, Powell's Books, Pioneer Square and the Willamette Riverfront, our boutique luxury hotel is as Portland as it gets. Smart, savvy, fun and eclectic; eco-chic, family friendly and welcoming to pets, yet with an entire floor that is hypoallergenic, Hotel Monaco serves up cutting-edge Portland seasoned with colorful Pacific Northwest history. more Signature Kimpton Hotel hospitality and luxury hotel services and amenities blend with stylish and exceptionally spacious Portland Hotel suites and guestrooms for an easy and memorable stay. We feature: invite you to explore the region and luxuriate in the best of Pacific Northwest accommodations.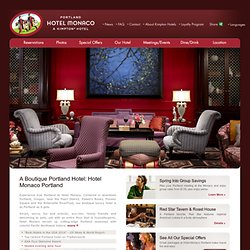 Hotel Monaco Portland
A serious security vulnerability known as "Heartbleed" was recently discovered in OpenSSL, a popular software library commonly used by many websites on the internet to encrypt communication between a user's computer and a web server. PortlandOregon.gov is NOT affected by this vulnerability as it does not use the OpenSSL software library. Please rest assured we are dedicated to protecting your security on this website.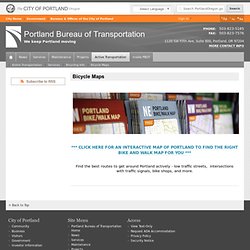 Portland Maps
Willamette Week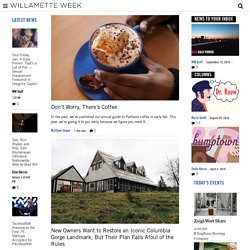 Music Every week, we list the top selling albums from local record stores Music Millennium, Jackpot Records, Everyday Music and Beacon Sound, and the top streamed tracks in Portland on Rhapsody, for the previous week. And given that this Saturday, April 19, is Record Store Day, we've got all the information you need to navigating local events. Scroll down below the charts to see what every store has planned.MUSIC MILLENNIUM1. Beck—Morning Phase2. Off!
Voodoo Doughnut - The Magic is in the Hole!!!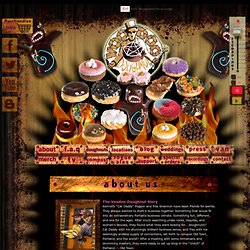 Kenneth "Cat Daddy" Pogson and Tres Shannon have been friends for awhile. They always wanted to start a business together. Something that would fit into an extraordinary Portland business climate. Something fun, different, and one for the ages.
Enter the Wonderland. Lan Su Chinese Garden sheds the cold and gray of winter to "drink in the fragrance" of spring with two months of plants, flowers and everything blooming! Featuring four of China's most auspicious and culturally significant plants: rhododendrons, camellias, peonies and magnolias, April and May will be filled with sight and scents of special floral arrangements, unique plant displays plant walks and talks on each of the four featured plants by experts.
Lan Su Chinese Garden