GamerGirls
ThumbBandits.com. GrrlGamer. Next Generation - Female Market. Lesbian Gamers. Mass Effect 3 is the end of a trilogy about 6 years in the making.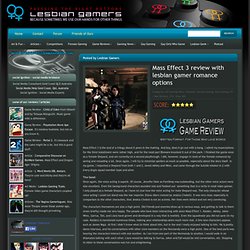 And boy, does it go out with a bang. I admit my expectations for the third installment were rather high, and for the most part Bioware knocked it out of the park. Gamer Girls Unite: News. Gamer Girls Unite Welcome to Gamer Girls Unite, a gaming websitepowered by female gamers for female gamers!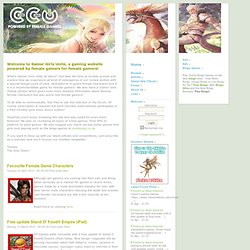 What's Gamer Girls Unite all about? Just take the time to browse around and explore how we experience all kind of videogames in our review section with a special female point of view, dedicated to in-game female characters and if it is a recommendable game for female gamers.
---