First grade blogs
Well…hello there! Long time no blog. My days have been crazy and I've been enjoying my nights with the family.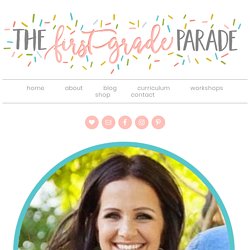 "Clap along if you feel like a room without a roof. Clap along along if you feel like happiness is the truth…" Happy Monday!!! I'm EXTRA happy because I'm on Spring Break! But like probably every other teacher out there I'm already batting around ideas about next school year…come on I know I'm not the only one. I must confess that this school year my blogging has been…well....blah. I've been waiting and waiting for inspiration to kick in and it's still MIA.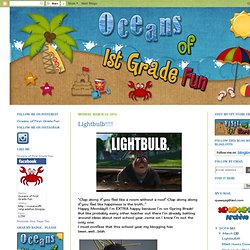 Oceans of First Grade Fun
Teaching first graders to do "research" can be challenging! This year to complete our space research I divided my students into table groups. Each group brainstormed and wrote down a few questions on chart paper. The next day, the groups looked through books on their topic and wrote the answers to the question on the same chart paper.
Crayon Bits - a first grade blog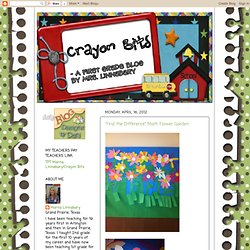 I love teaching a weather unit around this time every year. At least in Indiana, March is perfect for teaching about weather because one day it will be in the 70's and the next day, it will be snowing. You can pretty much guarantee that March in Indiana is going to bring sun, snow, rain, and thunderstorms, so we get some real life experience with it all. We began on Monday by brainstorming a list of weather words.
Fun in First Grade