Research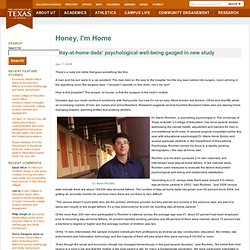 Jan. 7, 2008 There's a rusty old riddle that goes something like this: A man and his son were in a car accident.
Feature Story: Honey, I'm Home: Stay-at-home dads' psychological well-being gauged in new study
THE PROBLEM EXISTS, a paper by and © copywrited to Steven M. Kolins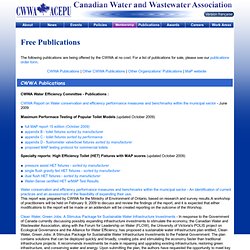 Free Publications
Free Publications
Researching Companies on the Internet - A Tutorial
the silent epidemic (application/pdf Object)
Professor Caroline Hoxby's Papers on the Web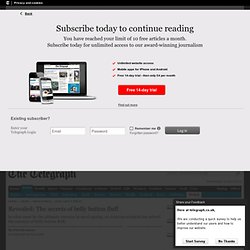 "The hair's scales act like a kind of barbed hooks," he said. "Abdominal hair often seems to grow in concentric circles around the navel." The researcher, from Vienna University of Technology also asked friends, family and workmates about their own belly button fluff.
Revealed: The secrets of belly button fluff
Awakening to Sleep - The New York Times
SLEPT BADLY AGAIN last night.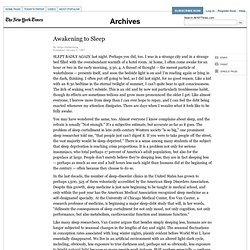 American Institutes for Research (AIR)
The 90/90/90 Schools - A Case Study (application/pdf Object)
The High Risks of Improving Teaching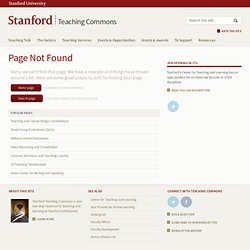 We've redesigned our web site and are in the process of fixing dead links.
Resourceshelf
Ideas Previas
Bibliography - STCSE
The bibliography is based on a collection of papers on students' pre-instructional (alternative) conceptions Helga Pfundt started in the late 70s. Since 1984 Reinders Duit has taken care of the bibliography.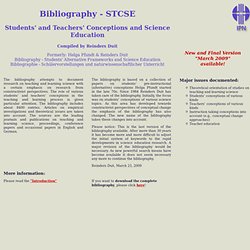 Teachers For A New Era
EducatioNation
Expediting Access To Data Sources On The Internet
MSB - Library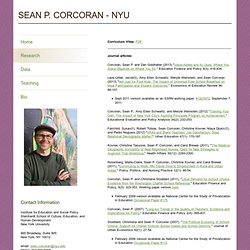 Curriculum Vitae: PDF Journal articles: Corcoran, Sean P. and Dan Goldhaber (2013) "Value-Added and its Uses: Where You Stand Depends on Where You Sit." Education Finance and Policy 8(3).
Sean Corcoran's Research
Scott's Library: Educational Research Room Entrance
Research
"Student Outcomes" is a continuing series of interviews with my former students who are now experiencing "real life" after college. Considering how much of our work is based on the assumption that "learning outcomes" will be met, I thought it would be a good way to catch up with them and to see what sort of impact college has had on their lives in the long term. Past students interested in participating should e-mail me .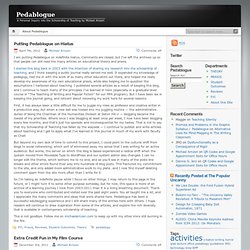 PEDABLOGUE - A personal inquiry into the scholarship of teaching by Michael Arnzen
News: Bye-Bye Bio 101: Teach Science the Way You Do Science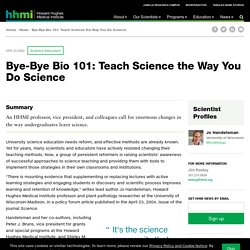 April 23, 2004 Bye-Bye Bio 101: Teach Science the Way You Do Science