Kctipton
Keith
Dad, Mac owner, Texan, BA in physics
Votolatino.
Pocket Export
How A Conservative Darling Could Lose His Conservative State : It's All Politics. Hide captionWith his wife Mary by his side, Kansas Gov.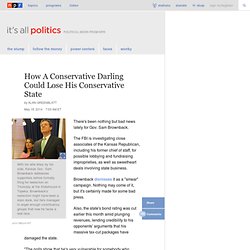 Sam Brownback addresses supporters before formally filing for reelection on Thursday at the Statehouse in Topeka. Brownback's reelection might have been a slam dunk, but he's managed to anger enough constituency groups that now he faces a real race. John Milburn/AP. Why This Octopus Isn't Stuck-Up. Hide captionUnlike humans, an octopus doesn't have constant awareness of each arm's location.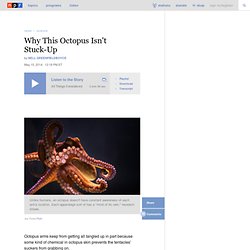 Each appendage sort of has a "mind of its own," research shows. Joe Parks/Flickr Octopus arms keep from getting all tangled up in part because some kind of chemical in octopus skin prevents the tentacles' suckers from grabbing on.
Business. Education. Economy. Parenting. High stress for parents who are raising autistic children. Saiqa Akhter, 30, told a 911 operator that she strangled her two children because they were autistic.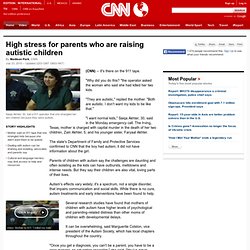 Mother said on 911 tape that she strangled kids because she didn't want them to be autisticDealing with autism can be draining and isolating, advocates and parents sayCultural and language barriers may limit access to help and resources (CNN) -- It's there on the 911 tape. "Why did you do this? "the operator asked the woman who said she had killed her two kids. "They are autistic," replied the mother.
Employment
Delicious. Sports. Marriage. Politics. Health. Tech. Pearltrees videos. Copyright. Conservation or Environment Concerns.
---
kctipton Mar 15 2013

Oliver I just now found your note to me. A year old note I guess. Sorry about that. I sort of auto-curate to see how I can organize what I've twittered. Problem is that I think this 2-D format doesn't help a lot, as well as when a link might need to be double-categorized. I continue to send my tweets here, but I don't know that you should call me a power user as such since I don't try to manipulate pearltrees too much.
---