Financial Literacy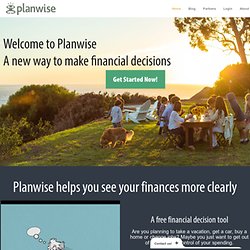 Unlimited Plans No limit to the number of future plans you can add. See how any combination or variation of your plans looks Tablet Versions Prefer to use a tablet? we have both iPad and Android tablet versions of Planwise.
Planwise - Free Online Personal Finance Decision Tool
Jump$tart.org | Home
While I rarely repost "infographics" here (most I see are pretty lame), every once and a while one just comes along and blows my mind. In the past you've enjoyed ones on health care reform and the "too much credit" trend – today I hope you'll take the time to dig into this beauty by College Scholarships.org: I love how this not only outlines the problem in a fun, easy-to-understand way – but also provides several ways for you to fight back. As most of you know, Sallie Mae is still an un-welcomed guest in our financial life. It's stuff like this that gets me excited for the fast approaching day when we kick her to the curb once and for all.
Why Student Loans Suck… [Infographic]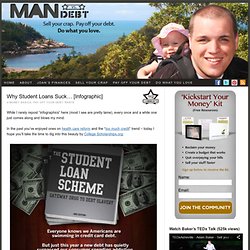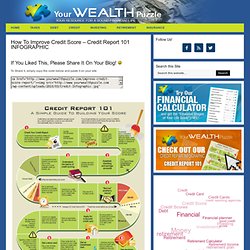 To Share it, simply copy the code below and paste it on your site. YourWealthPuzzle.com has come up with good tips on how to help build credit rating quickly. We hear so often, people who want to know how to build credit. This, easy to follow road map, is the direction of success. We can give you the clues you need to, build credit with secured credit cards, and do it as fast as possible.
How To Improve Credit Score – Credit Report 101 INFOGRAPHIC | Your Wealth Puzzle
Financial Management | Healthcare and Insurance Management Resources
Top 10 Most Expensive Cities to Live in 2010 [Infographic] | Home Loan Finder
Like this Infographic? Embed this infographic in your website by copying and pasting the code below into your source code <a href="http://www.homeloanfinder.com.au/blog/top-10-most-expensive-cities-to-live-in-2010-infographic/" target="_blank"><img src="http://www.homeloanfinder.com.au/images/expensive-cities-infographic.jpg" width="700" height="2937" alt="Top 10 Most Expensive Cities to Live in 2010" border="0"></a><br />Produced by <a href="http://www.homeloanfinder.com.au/">Home Loan Finder</a>