Thinking
12 Questions Disney Forgot To Answer About "Beauty And The Beast"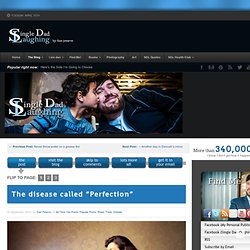 As a warning, the following post was written in complete desperation. I have recently learned some very sobering truths from people that I love dearly. These truths have set in motion a quest within me to do whatever I can to make a change.
The disease called "Perfection"
Editor's Note: Ben Bertoli is a long-time Kotaku reader and commenter, a lifetime, dedicated video gamer and a sixth-grade teacher in Indiana. He reached out to Kotaku this past week to share the story of how he turned his class into a role-playing game. The enthusiasm and motivation of the children in Bertoli's class evoke the success stories seen in gamified experiences such as Fitocracy . Here, Bertoli explains his creation, ClassRealm , how it works and what motivated him to develop it.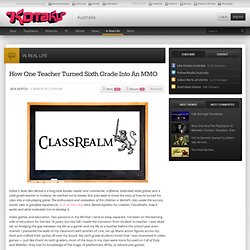 This morning I got a package from one of my clients – a large company. I opened it up, thinking that it was likely a baby gift of some kind because this company is full of incredibly thoughtful people whom I consider friends. But instead, this is what I found inside: It took me a moment to figure out what I was looking at, but when I did, I sank to my knees and began crying ….and crying…and crying – huge salty tears that wouldn't stop.
Parenting moments in time | | mamapunditmamapundit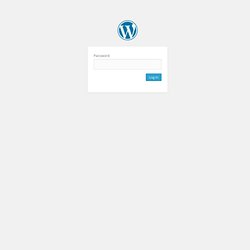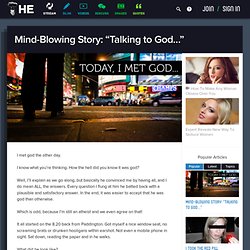 I met god the other day. I know what you're thinking. How the hell did you know it was god? Well, I'll explain as we go along, but basically he convinced me by having all, and I do mean ALL, the answers. Every question I flung at him he batted back with a plausible and satisfactory answer.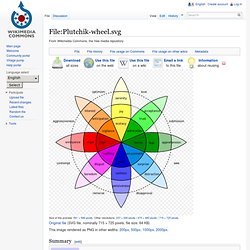 Cancel Edit Delete Preview revert Text of the note (may include Wiki markup ) Could not save your note (edit conflict or other problem). Please copy the text in the edit box below and insert it manually by editing this page . Upon submitting the note will be published multi-licensed under the terms of the CC-BY-SA-3.0 license and of the GFDL, versions 1.2 , 1.3 , or any later version. See our terms of use for more details.
" Buffalo buffalo Buffalo buffalo buffalo buffalo Buffalo buffalo " is a grammatically valid sentence in American English , used as an example of how homonyms and homophones can be used to create complicated linguistic constructs. It has been discussed in literature since 1972 when the sentence was used by William J. Rapaport , an associate professor at the University at Buffalo . [ 1 ] It was posted to Linguist List by Rapaport in 1992. [ 2 ] It was also featured in Steven Pinker 's 1994 book The Language Instinct as an example of a sentence that is "seemingly nonsensical" but grammatical.