Programming
The demise of the low level Programmer. « #AltDevBlogADay
When I started programming many of the elements we take for granted now, did not exist.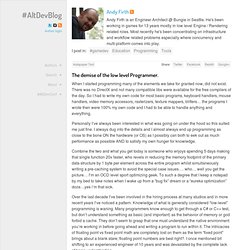 Here is a list of video lectures in computer science I had collected over the years.This list is only two-thirds of all links I have in my bookmarks, I will go through the rest of links later. Check back.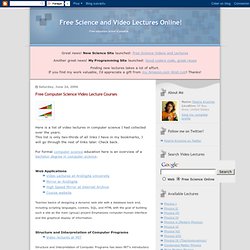 Free Computer Science Video Lecture Courses
Perl, Python and Tcl - Dynamic Language Experts | ActiveState
What is KiTTY ? KiTTY is a fork from version 0.63 of PuTTY, the best telnet / SSH client in the world.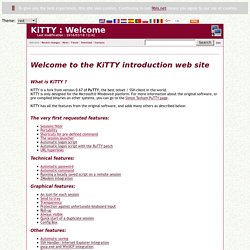 KiTTY - Welcome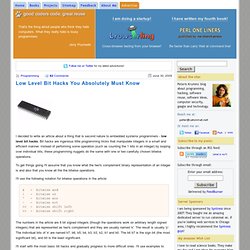 I decided to write an article about a thing that is second nature to embedded systems programmers - low level bit hacks. Bit hacks are ingenious little programming tricks that manipulate integers in a smart and efficient manner.