Non-literacy apps for literacy purposes
inDecision
An effective critiquing tool - List factors on the the positive (pro) and negative (con) sides of the T frame and then rate their levels of importance. The combined results of all the factors automatically transform into a bar graph with percentage figures. by kayo28 Aug 9
SurveyBoy for iPad on the iTunes App Store
A mobile surveying tool which provides premade questions and answers as well as the option to construct questions. When the survey is complete, view data results as pie charts, or email them as an Excel spreadsheet. by kayo28 Aug 9
Offering collaborative editing, the built in classroom sharing network encourages students to edit one an others writing. The app also comes with a complete library of editing tools and symbols. by kayo28 Aug 9
Description "The possibilities are endless here... How handy and convenient is that!" -- theipadfan.com "It is so simple yet awesome!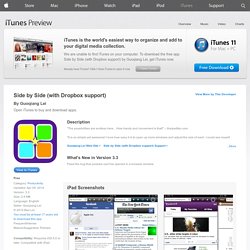 By providing simultaneous viewing of multiple browser windows and documents files, students can compare and contrast content, evaluate the reliability of the source and check accuracy of a personal post compared to a more reputable/reliable news source. by kayo28 Aug 9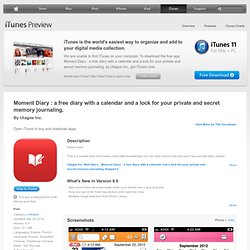 MomentDiary
Description Great news! This is a private diary that makes notes with timestamps!
Students can choose to create time-stamped notes with words, photos, audio-recordings, video, or camera. This app is useful for documenting observations that test a hypothesis - a journal app that provides evidence and observations used to construct persuasive texts... by kayo28 Aug 9