Hair/makeup/nails
Hair. 126844-emma-watson.jpg (JPEG Image, 950x1631 pixels) 5 Minute Curls: 3 Hair Videos That Changed My Morning Routine | The New Home Ec. I'm lazy in the morning about doing my hair.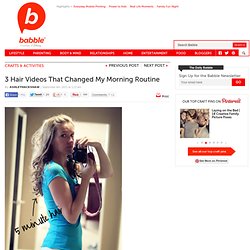 Here are three videos that changed my morning routine forever because I can put my hair up the night before and wake up in the morning with awesome curls! Each technique works a little different based on the type of hair you have…..I prefer the Vintage Style Curls video because I have thin hair, but a lot of it. Enjoy! Dorm Room Spa: 3 Easy DIY Beauty Recipes to Try. Photo Credit It's that taxing in-between time of the semester again – spring break is over, papers and projects are coming due, and finals are looming ahead.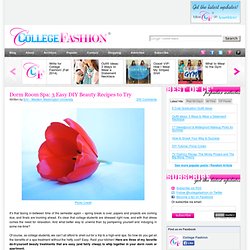 It's clear that college students are stressed right now, and with that stress comes the need for relaxation. How-To: Instant Hairstyles- Do Yourself. Lovely easy hairstyle. Hair Bow Inspiration. Tag Archive for "wedding hairstyles" - The Beauty Department: Your Daily Dose of Pretty. Photo/post/graphic design: Kristin Ess One of my all time favorite hairstyles for a wedding or for red carpet is the most super simple chic chignon (say that 3 times fast!).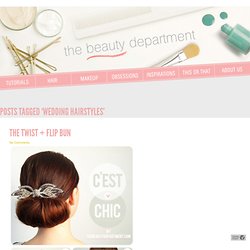 In this tutorial we show future brides and bridesmaids alike how to keep their hair out of the way while maintaining a timeless, classic look for any event. This is one of those updos that really allows you to focus on the dress, accessories and overall beauty instead of being a major focal point. Let's get started! Start with all of your hair in a ponytail. How To Style a Fishtail Braid.
We love the look of fishtail braids!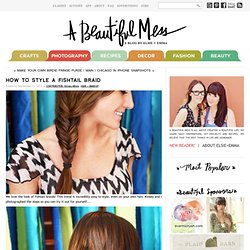 This trend is incredibly easy to style, even on your own hair. Kinsey and I photographed the steps so you can try it out for yourself...
---