Videos
A Trailer for Every Academy Award Winning Movie Ever. This Is Just A Very Good Commercial For Rollerskating. Louis CK's Thoughts About Smoking Pot | Remy Carreiro. Is there a funnier comedian than Louis CK right now?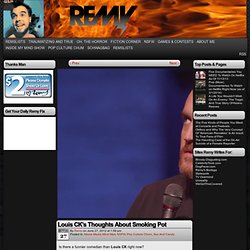 I am a huge fan of the late Mitch Hedberg, but outside of a few legends, CK is owning the comedy scene right now. He has the wit of George Carlin, the balls of Bill Hicks, and a voice all his own. He is the comedian who says what we are all thinking, but says it way cooler and funnier than any of us could. Take for example, his personal stance on smoking pot. The hilarity lies in just how right he is. Cat thinks its a dog. Cat Hugs Baby Kitten Having Nightmare Video. Late middle-aged male experts agree: They know everything.
By Kay SteigerWednesday, February 29, 2012 11:32 EDT Funny or Die nails it again, this time mocking male "experts" speaking on women's health.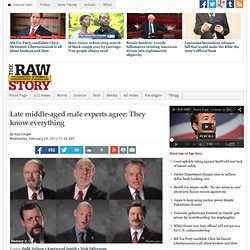 A parade of men, including Tim Meadows, Nick Offerman, Kurtwood Smith, and Judd Nelson, declare themselves to be "experts on women's reproductive health." "What qualifies me to be an expert on women's reproductive health?" Ray Wise says, "I'm a 59-year old man." How to make shoppers paranoid.
Soldiers Singing "Barbie Girl" [VIDEO] Auto-Correct Love Song. Interview with a One-Year-Old. Watch Compilation of Whose Line Gag Reel Video. Bad Lip Reading: Herman Cain Edition. The First World Problems Rap. Watch FUNNIEST Whose Line EVER! Video. Sh*t People Say. Harry Potter Recut Into A Teen Comedy.
---