School stuff
Welcome to the NEW Paperbag Studios! Problems with ipad implementation. Synergyse Training for Google Apps™ Life-Long-Learners. An old adage states that "a picture is worth 1000 words".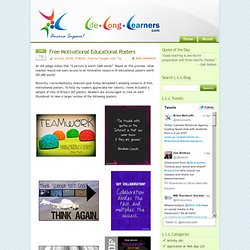 Based on this premise, what teacher would not want access to an innovative resource of educational posters worth 207,000 words? Recently, I serendipitously chanced upon Krissy Venosdale's amazing resource of free, motivational posters. To help my readers appreciate her talents, I have included a sample of nine of Krissy's 207 posters. Readers are encouraged to click on each thumbnail to view a larger version of the following posters: How to Write a Cinquain Poem. What is a Cinquain?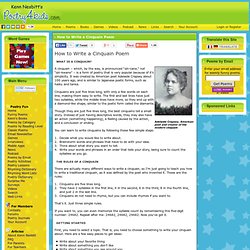 Adelaide Crapsey, American poet and creator of the modern cinquain A cinquain – which, by the way, is pronounced "sin-cane," not "sin-kwane" – is a form of poetry that is very popular because of it's simplicity. It was created by American poet Adelaide Crapsey about 100 years ago, and is similar to Japanese poetic forms, such as haiku and tanka. Cinquains are just five lines long, with only a few words on each line, making them easy to write. The first and last lines have just two syllables, while the middle lines have more, so they end up with a diamond-like shape, similar to the poetic form called the diamante. Look I'm Learning Home. Speak Up Reports. Ensuring that today's students are well prepared to be tomorrow's innovators, leaders and engaged citizens of the world.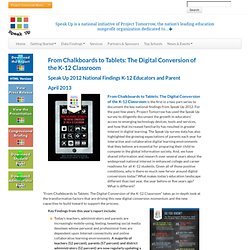 The Speak Up data represents the largest collection of authentic, unfiltered stakeholder input on education, technology, 21st century skills, schools of the future and science instruction. Education, business and policy leaders report use the data regularly to inform federal, state and local education programs. The Reciprocal Reading Comprehension Method. The programme is designed for ages 3 – 6 yrs and for home and school use.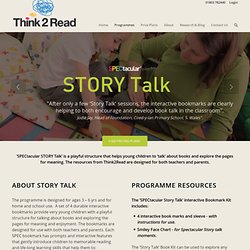 A set of 4 durable interactive bookmarks provide very young children with a playful structure for talking about books and exploring the pages for meaning and enjoyment. The bookmarks are designed for use with both teachers and parents. Each SPEC bookmark has prompts and interactive features that gently introduce children to memorable reading and life-long learning skills that help them to: Summarise – Retell the main points of the story. Grants. Submit a lesson plan to win over 50 different grants from Digital Wish!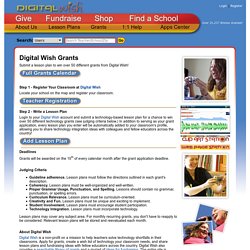 Step 1 - Register Your Classroom at Digital Wish Locate your school on the map and register your classroom. Comprehensive, Engaging Vocabulary Building | Membean. Build deep word consciousness.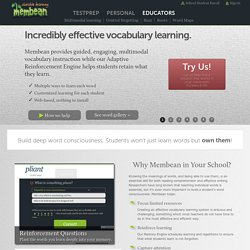 Students won't just learn words but own them ! Membean applies psycholinguistics and economics to vocabulary learning. Encode so you don't forget. What does it mean to really know a word? AutoMotivator: Make Your Own Printable Motivational Poster. Home | Jamie Vollmer. BibMe: Fast & Easy Bibliography Maker - MLA, APA, Chicago, Turabian - Free. THIS IS WATER. DAVID FOSTER WALLACE, IN HIS OWN WORDS. IN MEMORIAM | September 19th 2008 The world of letters has lost a giant.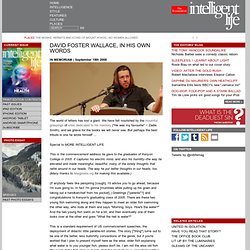 We have felt nourished by the mournful graspings of sites dedicated to his memory ("He was my favourite" ~ Zadie Smith), and we grieve for the books we will never see. But perhaps the best tribute is one he wrote himself ... Special to MORE INTELLIGENT LIFE. Office of Ed Tech. WDWDT: A New App That Keeps Teachers, Students, Parents In Sync.
There's a new classroom messaging app that goes beyond your typical mobile classroom app.
It's called WDWDT (stands for What Did We Do Today? ) and is a messaging service custom-built for students, parents, teachers, and others to stay in the loop about what's been happening in class lately. You won't need to send home exit slips or other notifications on paper and hope for parents to see and sign them anymore. WDWDT drags that process into the digital age and lets parents stay instantly connected to what their children are doing and learning in the classroom. BigHugeLabs: Do fun stuff with your photos. Part 4 On Common Core – Pathways to Engaged Readers: Helping Students Reach Common Core Levels. SPONSORED BY: Capstone, Bound to Stay Bound Books, and School Library JournalArchive now available!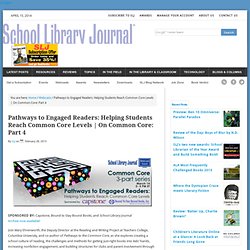 Join Mary Ehrenworth, the Deputy Director at the Reading and Writing Project at Teachers College, Columbia University, and co-author of Pathways to the Common Core, as she explores creating a school culture of reading, the challenges and methods for getting just-right books into kids' hands, increasing nonfiction engagement, and building structures for clubs and parent involvement through the central core of a school's reading life— the library. Presenter: ClassBadges | Home. DA Notes - Students For Tomorrow.
Keeping a Visual Journal. 15 Reasons Why Artists Keep Visual Journals. 1 Keeping a visual journal helps the artist develop a sense of self–discipline.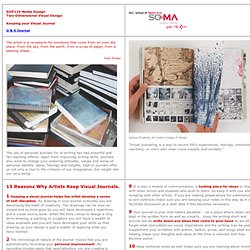 By drawing in your journal everyday you are developing the habit of creativity. The drawings can be ever so simple and as time goes by you will have developed a repertoire and a visual source book. Eragon Summary. Eragon is a simple farm boy, living in a village in a secluded corner of a country known as Alagaësia. So far, so tame. One day, while out hunting, he hears an explosion in the woods. All About The Human Genome Project (HGP) All About The Human Genome Project (HGP) The Human Genome Project (HGP) was one of the great feats of exploration in history - an inward voyage of discovery rather than an outward exploration of the planet or the cosmos; an international research effort to sequence and map all of the genes - together known as the genome - of members of our species, Homo sapiens.
Completed in April 2003, the HGP gave us the ability, for the first time, to read nature's complete genetic blueprint for building a human being. In this section, you will find access to a wealth of information on the history of the HGP, its progress, cast of characters and future. Educational Resources. Project Based Learning. Post-Master' s Digital Libraries Specialist Program. The Post-Master's Specialist Program in Digital Libraries prepares professionals to work with digital library systems, digital resources, collections, and services in a variety of settings, including academic, public, and special libraries. Courses focus on designing digital library interfaces, organizing and accessing digital collections, and using appropriate and cutting-edge technologies.
Applicants to the Post-Master's Specialist Program must have a master's degree from an ALA-accredited program and have completed all prerequisites for individual courses within their area of specialization. Information Intermediation and Instruction. This career pathway involves helping users define and articulate their information needs and requires mastery of a wide range of information tools and retrieval techniques for answering users' questions, as well as proficiency in evaluating and selecting information sources and services.
Instructing users in the retrieval and evaluation of information is also central to this specialization. This pathway also involves designing tools to facilitate users' access to information and tutorials to enhance their information literacy skills. From Trivial Pursuit to Essential Questions. Book Club Discussion Questions - Reading Group Guides. HippoCampus - Homework and Study Help - Free help with your algebra, biology, environmental science, American government, US history, physics and religion homework. GO.HRW.COM. The 20+ Apps To Know About In 2013.
The 30 Best Web 2.0 Tools For Teachers (2012 Edition) Google's Free Lesson Plans - A Look At Google's Massive Library Of Free Lesson Plans. 15 Lesson Plans For Making Students Better Online Researchers. Collections of Virtual Field Trips at Internet 4 Classrooms. Gateway to 21st Century Skills.
Blog. iPad As.... Main menu. Karabaic's 21st Century Reading and Literacy. Google Documents and Common Core Standards. LIFE photo archive hosted by Google. Google Lat Long. Google Art Project. What do you love? The Partnership for 21st Century Skills. Technology in a Reading and Literacy Class - My technology rich reading and literacy class-a way to engage student learners…
ReadingNext.pdf (application/pdf Object) Grade 5 Literacy Unit Weeks 25-30 2-23Linked.pdf (application/pdf Object) 10 Five Facts of Fiction v001 (Full).pdf (application/pdf Object) Character Development and Analysis.pdf (application/pdf Object) Using Google Scripts to Move Data Like a Bulldozer - Forms to Documents. [de] Oceans. ISB Google Apps Ninja Training Center. For Schools. §. Google Apps Tips. SAU #19 Anti-Bullying Project. UDL Online Modules. Teaching Every Student: Information & Ideas. BadgeStack: A Badge-Empowered Learning System - Produced by LearningTimes. EdCode.org. WordSift - Visualize Text. Will Smith Dropping Gems! (Full Interview) Middle School and High School Collaboration Rubric. Flisti - Create free online polls without signing-up.
10 Awesome Free Tools To Make Infographics. Scribble Press.
---