Pictures
Cow Shell Graphics :: Comics :: Batgirl Supergirl. DIY dealing with potholes. Rubik's Battenburg Cake. Why make this cake?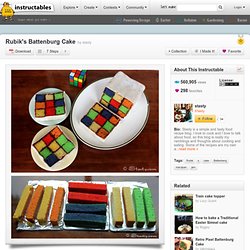 The Rubik's cube is close to my heart as I am a child of the eighties and the Rubik's cube always brings me back to a time of joy and wonder. It's hard to imagine kids today being as fascinated as I was by such a simple but clever toy. I wanted to make a cake that epitomizes this ingenious and timeless invention. I knew it would have to be a clever cake that would make you question how it was made. Thankfully I had the help of my other half and his engineering brain to assist with the planning and general maths of this cake.
Beautiful
Seventeen Ways to Tie Your Shoelaces | Pictures. Pictures. Illusions. Cute art. Crop Pictures for free.
---