Musica
Tecnología
Two Door Cinema Club - Eat That Up It s Good For You Lyrics. Eat That Up, It's Good For You by Two Door Cinema Club You would look a little better Don't you know If you just wore less make-up But its hard to realise When you're sky high Fighting off the spaceships.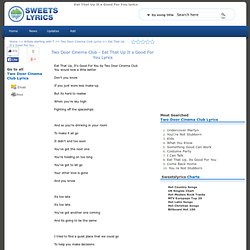 Esperanza Spalding. We are America November 21st, 2013 Esperanza Spalding has released a new video "We Are America".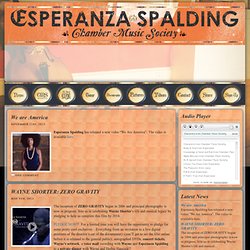 The video is available here. May 9th, 2013 The inception of ZERO GRAVITY began in 2006 and principal photography is now in progress. MySpoonful - a taste of new music.
---