Books & audio books
Books, Ebooks and Self publishing.
Methology
Free ebooks. Art Prints | Nene Thomas Illustrations, Inc. Below are the current limited and open edition Fantasy & Faery art prints and lithographs that are available.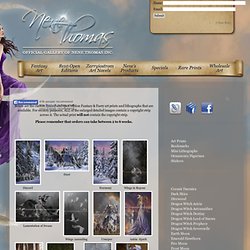 For security purposes, ALL of the enlarged detailed images contain a copyright strip across it. The actual print will not contain the copyright strip. Please remember that orders can take between 2 to 6 weeks. Discord.
Writing
Jean Auel Books.
---