HTML / CSS
Get flash to fully experience Pearltrees
HTML5 is sure to be a big hit this year as far as web design trends go, and rightfully so.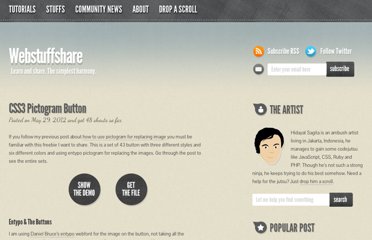 If you follow my previous post about how to use pictogram for replacing image you must be familiar with this freebie I want to share.
Certains sites affichent une (grande) image de fond qui s'adapte à toutes les dimensions de la fenêtre du navigateur, proportionnellement, sans la déformer .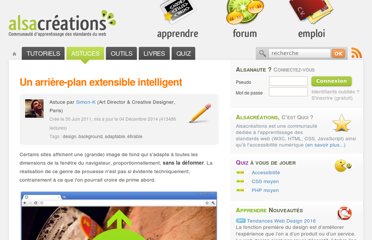 Welcome! In this tutorial, we're going to create a breakout clone that you can play in your browser, using javascript and the
Nous avons regroupé des ressources utiles et tendances pour compléter le CSS de vos réalisations et vous rapprocher encore un peu plus des tendances dans le webdesign !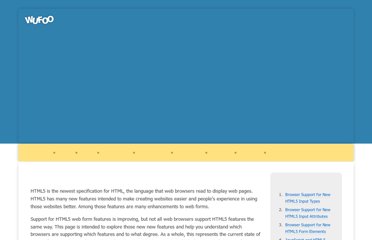 JavaScript and HTML5 Forms Testing for Support If you intended to write JavaScript to mimic the functionality of HTML5 forms, you may want to first test the current browsers capability and write the JavaScript as a fallback.
W3C CSS3 working draft: The 'overflow-x' and 'overflow-y' properties .
Bien qu'ils ne fassent pas partie des spécifications HTML du W3C, ils offrent un assortiment utile de conventions de nommage (en utilisant les attributs class , id , rel et rev ) qui identifient les points d'intérêt sur une page.
If you've been keeping tabs on various Web design blogs, you've probably noticed that the :before and :after pseudo-elements have been getting quite a bit of attention in the front-end development scene — and for good reason .