All my Favourite Authors
Laura Jo Phillips. Fantastic Fiction. Elizabeth Moon. Sharon Sala. Linda Howard. Anne Bishop. Patricia C Wrede. (Patricia Collins Wrede) Patricia Collins Wrede is an American fantasy writer, born in Chicago, Illinois; she is the eldest of five children.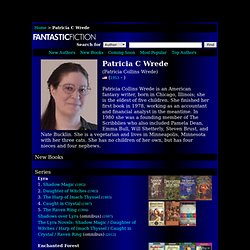 She finished her first book in 1978, working as an accountant and financial analyst in the meantime. In 1980 she was a founding member of The Scribblies who also included Pamela Dean, Emma Bull, Will Shetterly, Steven Brust, and Nate Bucklin. She is a vegetarian and lives in Minneapolis, Minnesota with her three cats. Julie Garwood. Aka Emily Chase Julie was born in 1946 in Kansas City, Missouri to a large Irish family.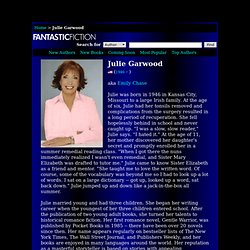 At the age of six, Julie had her tonsils removed and complications from the surgery resulted in a long period of recuperation. Patricia Briggs. Until she learned to read, Patricia Briggs lived a mundane's life in Butte, Montana.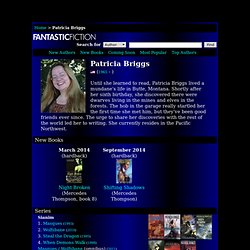 Shortly after her sixth birthday, she discovered there were dwarves living in the mines and elves in the forests. The hob in the garage really startled her the first time she met him, but they've been good friends ever since. The urge to share her discoveries with the rest of the world led her to writing. She currently resides in the Pacific Northwest. Hurog: Home. Nora Roberts. (Eleanor Marie Robertson Aufem-Brinke Wilder) aka Sarah Hardesty, Jill March, J D Robb Nora Roberts was born in Silver Spring Maryland, the youngest of five children.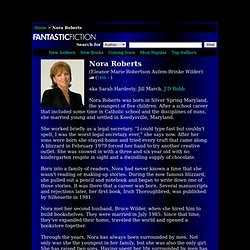 After a school career that included some time in Catholic school and the disciplines of nuns, she married young and settled in Keedysville, Maryland. She worked briefly as a legal secretary. "I could type fast but couldn't spell, I was the worst legal secretary ever," she says now. Elizabeth Lowell.
---