En englés
Ctrl+Alt+Del. Shimmering and white. I waste so much time. Happle Tea - Comics! Killer Spoons - Moonbeard - internetcomic. For Lack of a Better Comic :: Couldn't Give a Shit. DerpCloud - Funny Pictures and Videos. Comics and Cartoons by Ryan Hudson. Mattcantdraw on deviantART. Komikelx. Comics Brought to you by Gip. C-Section Comics. Two Sexy Geeks. Twistedspeedo - To the rescue! Trouble Down Pit - Updated every Monday and Friday. The Meta Picture. The Absolute Funniest Posts. The Frogman - Comedy, photoshop, kittens, & corgis. Toonhole.
Spring Awakening. Savage Chickens - Cartoons on Sticky Notes by Doug Savage. The Lolbrary - Indexing internet humor new and old. Stuff No One Told Me. ♥ Este poema lo escribió Edu, una persona generosa y altruista, y aunque no lo conozca en persona no me transmite EN ABSOLUTO lo contrario.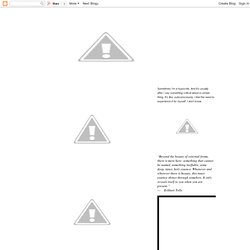 Bravo por ti Edu. Adult Perversion. Browse. Geek in Love BlogComic « The Geek blogcomic. Salt on a White Picket Fence. Dean cooking something in the kitchen, hands covered in flour - he's trying for a pie again - but he doesn't mind the white, dusty handprints he leaves everywhere.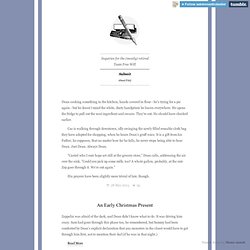 He opens the fridge to pull out the next ingredient and swears. They're out. He should have checked earlier. Cas is walking through downtown, idly swinging the newly filled reusable cloth bag they have adopted for shopping, when he hears Dean's gruff voice. It is a gift from his Father, he supposes, that no matter how far he falls, he never stops being able to hear Dean. Spud Comics. DOGHOUSE. Inspired by true events. UK Lectures!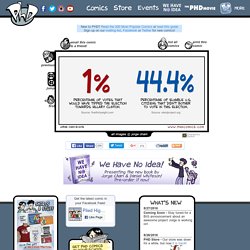 - The UK Lectures at St. Andrews, Warwick, Cambridge and Queen Mary were a success! Thanks to everyone who came out, it was great to meet you! More info here! Left-Handed Toons (by right-handed people) BLOGWELL. Hyperbole and a Half. Five Words. Just for Fun! Domics. MercWorks - An internet comic by Dave Mercier. Calm Blue Oceans - Comics and thoughts by Jesse Cline. Pleated-Jeans.com | No filler, just funny.
Crazy funny pictures of insane internet. No filler, just funny. | Page 2. Science, Love and LSD. Pencils at Dawn. Comics, Quizzes, and Stories. Shoebox. Doodle a Day. Drawing Nothing. All I want to do is play and talk about video games.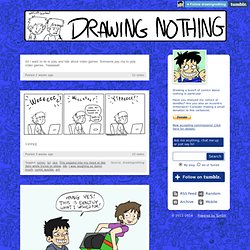 Someone pay me to play video games. Yeaaaaah Last year I posted this in a set of other winter drawings but this one alone I've seen circulating the internet on random blogs and even facebook. Completely Serious Comics - Where funny comes to die! Mr. Lovenstein | Rounding Down. By Wes and Tony. EscaWorks - webcomic by Andrei Esca. Comical Concept - Funny vector illustration updated Wednesdays. Poorly Drawn Lines. Home.
---