Blogs
Well, here it is… the Social Media Blogs Top 200. Forget the AdAge Power 150, forget BlogRank's Top 100 Blogs, forget eCairn's Top 150 Blogs, and forget WinningTheWeb IM Top Blogs. This is the real thing.
Social Media Blogs Top 200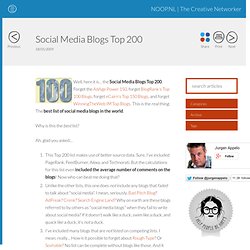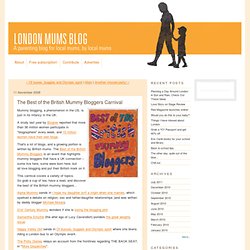 Mummy blogging, a phenomenon in the US, is just in its infancy in the UK. A study last year by Blogher reported that more than 36 million women participate in "blogosphere" every week, and 15 million women have their own blogs. That's a lot of blogs, and a growing portion is written by British mums. The Best of the British Mummy Bloggers is an event that highlights mummy bloggers that have a UK connection -- some live here, some were born here, but all love blogging and put their British mark on it. This carnival covers a variety of topics.
London Mums Blog: The Best of the British Mummy Bloggers Carniva