Fashion inspirations
Anouska Proetta Brandon
KLASYCZNA SETKA kobieta z klasą Nina Garcia (1520136981) - Aukcje internetowe Allegro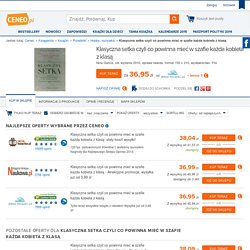 Nina Garcia Klasyczna setka czyli co powinna mieć w szafie każda kobieta z klasą
Ceneo Pomoc Moje zamówienia Kup na Ceneo Twój koszyk Ceneo Koszyk jest pusty Jesteś tutaj: Ceneo › Księgarnia › Książki › Poradniki › Hobby, rozrywka ›
Modne blogi modowe
B_weaveforest.jpg (Obrazek JPEG, 676x913 pikseli) - Skala (90%)
Americana Manhasset - Long Island's Destination Luxury Shopping Center
Twenty8Twelve by S. Miller Vaccaro Dress
Sizes: 0R, 2R, 4R, 6R, 8R, 10R, 12R, 0L, 2L, 4L, 6L, 8L, 10L, 12L, 14R, 14L, 6XL, 8XL, 10XL, 12XL, 14XL, 16XL, 16L, 4P, 0P, 2P, 16R, 10P, 8P Sizes: 0, 2, 4, 6, 8, 10, 12, P, S, M, L Sizes: 0R, 2R, 4R, 6R, 8R, 10R, 12R, 0L, 2L, 4L, 6L, 8L, 10L, 12L, 14R, 14L, 16R, 16L, 0P, 2P, 4P, 6P, 4XL, 6XL, 8XL Sizes: 0, 2, 4, 6, 8, 10, 12, 0R, 2R, 4R, 6R, 8R, 10R, 12R, 0L, 2L, 4L, 6L, 8L, 10L, 12L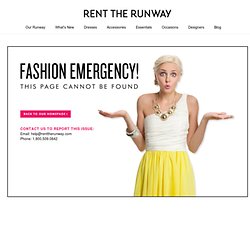 Rent The Runway
Blake Lively | Find the Latest News, Photos and Videos on Blake Lively, Entertainment & Celebrity Gossip
War At The Roses: Serena van der Woodsen (Updated)
Serena Van Der Woodsen | Find the Latest News on Serena Van Der Woodsen at Gossip Girl Fashion Page 11
Sheath / Column Square Short / Mini Chiffon Cocktail Dress inspired by Senera in Gossip Girl (FSM04275) - US$ 129
Henry Holland for Pretty Polly Super Suspender Tights - Pretty Polly - MyTights.com - The Online Hosiery Store
House of Holland for Pretty Polly Super Suspender Tights are THE must have tights! Having remained best-sellers since their launch, these Henry Holland Pretty Polly super suspender tights are a wardrobe essential for every fashionista! As seen on the likes of Paris Hilton, Khloe Kardashian and Jessie J. These Henry Holland super suspender tights feature an opaque black leg, with a sheer black top to look like stockings held up by black suspender belts. The suspender is joined to Henry Holland's famous house print. These funky limited edition House of Holland Super Suspender Tights are perfect for adding a bit of mystery to your outfit this party season.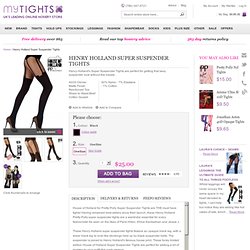 How-To: Blake Lively's Makeup Look
by POPSUGAR Beauty 9 In lieu of a Gossip Girl Beauty Quiz this week, I've brought you an uptown makeup look. Lots of you have been writing in asking about Blake Lively 's (aka Serena van der Woodsen's) makeup and how she always manages to look so polished yet edgy.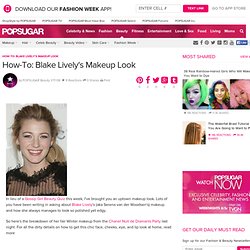 PURE BLUE SKINNY FIVE JEANS - Jeans - Collection - TRF - ZARA Poland
Z Spoke by Zac Posen :: Home
:: PRABAL GURUNG ::
Gwyneth Paltrow, Sarah Jessica Parker, Mary-Kate and Ashley Olsen, and More at the 2010 CFDA Awards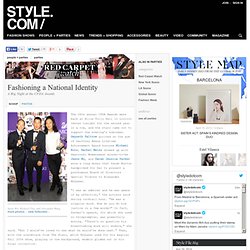 The 28th annual CFDA Awards were back at Alice Tully Hall in Lincoln Center tonight for the second year in a row, and the stars came out to support the evening's nominees. Gwyneth Paltrow arrived on the arm of Geoffrey Beene Lifetime Achievement Award honoree Michael Kors , Rachel Weisz showed up with Swarovski Womenswear winner-to-be Jason Wu , and Sarah Jessica Parker wore a long dress that Sarah Burton handpicked for her to present a posthumous Board of Directors Special Tribute to Alexander McQueen. "I was an admirer and he was aware of my affection," the actress said during cocktail hour. "He was a singular mind. How do you do him justice in a few words?" In fact, Parker's speech, for which she used no teleprompter, was powerfully moving.
Tops