Fashion inspirations
Anouska Proetta Brandon
KLASYCZNA SETKA kobieta z klasą Nina Garcia (1520136981) - Aukcje internetowe Allegro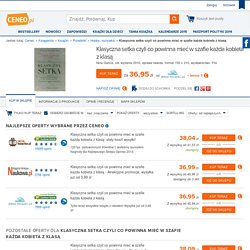 Nina Garcia Klasyczna setka czyli co powinna mieć w szafie każda kobieta z klasą
Ceneo Pomoc Moje zamówienia Kup na Ceneo Twój koszyk Ceneo Koszyk jest pusty Jesteś tutaj: Ceneo › Księgarnia › Książki › Poradniki › Hobby, rozrywka ›
Modne blogi modowe
Americana Manhasset - Long Island's Destination Luxury Shopping Center
Twenty8Twelve by S. Miller Vaccaro Dress
Sizes: 12R, 8R, 10R, 2R, 8L, 0R, 0P, 14R, 0L, 2L, 6L, 2P, 14L, 16R, 12L, 10L, 4R, 6R, 4L, 16L Sizes: 12R, 8R, 10R, 2R, 8L, 14R, 2L, 6L, 14L, 16R, 12L, 4R, 10L, 6R, 4L, 16L NEW! Add your favorites to a shortlist to organize for upcoming occasions.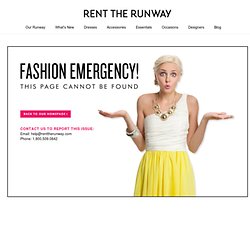 Rent The Runway
Sheath / Column Square Short / Mini Chiffon Cocktail Dress inspired by Senera in Gossip Girl (FSM04275) - US$ 129
Henry Holland for Pretty Polly Super Suspender Tights - Pretty Polly - MyTights.com - The Online Hosiery Store
How-To: Blake Lively's Makeup Look
In lieu of a Gossip Girl Beauty Quiz this week, I've brought you an uptown makeup look.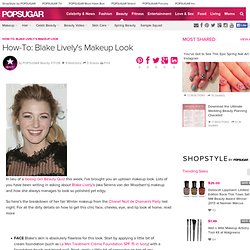 PURE BLUE SKINNY FIVE JEANS - Jeans - Collection - TRF - ZARA Poland
Z Spoke by Zac Posen :: Home
:: PRABAL GURUNG ::
Gwyneth Paltrow, Sarah Jessica Parker, Mary-Kate and Ashley Olsen, and More at the 2010 CFDA Awards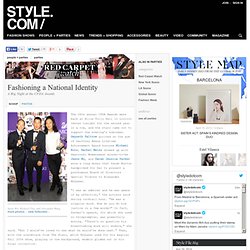 "I was an admirer and he was aware of my affection," the actress said during cocktail hour. "He was a singular mind. How do you do him justice in a few words?" In fact, Parker's speech, for which she used no teleprompter, was powerfully moving. "There's no question his breathtaking work will endure," she said. "But I would've loved to see what he would've done next."
Tops