Drinks
This is my most favorite drink.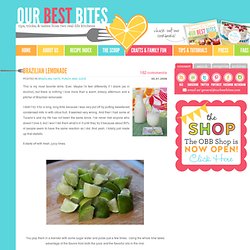 This Blog
Jello Shots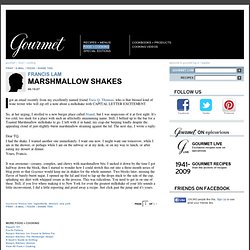 Marshmallow Shakes: Food + Cooking
I got an email recently from my excellently named friend Tara Q. Thomas, who is that blessed kind of wine writer who will zip off a note about a milkshake with CAPITAL LETTER EXCITEMENT. So, at her urging, I strolled to a new burger place called Stand , but I was suspicious of it at first sight.
Apple Cider Cups
This is the latest installment of my Powernap column. The series where I share quick, easy food that can be made for all kinds of situations.
Roasted Peach Lemonade | The Naptime Chef