Drinks
Brazilian Lemonade. This is my most favorite drink.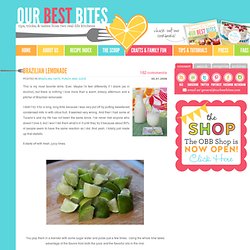 Ever. Maybe I'd feel differently if I drank (as in alcohol), but there is nothing I love more than a warm, breezy afternoon and a pitcher of Brazilian lemonade. I didn't try it for a long, long time because I was very put off by putting sweetened condensed milk in with citrus fruit. Jello Shots. Spice "Cake Batter" Shots Recipe.
Marshmallow Shakes: Food + Cooking. Apple Cider Cups. Roasted Peach Lemonade. This is the latest installment of my Powernap column.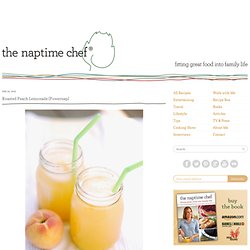 The series where I share quick, easy food that can be made for all kinds of situations. Powernaps are short and sweet, and so are these recipes. These are the things I make in a jiffy when I need a quick snack, am in the mood for a recipe experiment, or simply need to clean out the pantry. When I was at BlogHer Food in Atlanta in May I had the great fortune of sipping the most delicious lemonade I'd ever, ever tasted. It was sold at a tiny cafe at the Auburn Street Market and I am fairly sure every single one of us on the field trip purchased a large serving.
---