Bars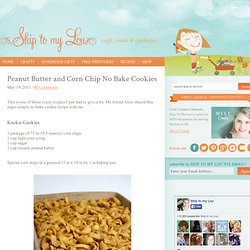 Peanut Butter and Corn Chip No Bake Cookies
This is one of those crazy recipes I just had to give a try. My friend Alice shared this super simple no bake cookie recipe with me. Kookie Cookies 1 package (9.75 to 10.5 ounces) corn chips 1 cup light corn syrup 1 cup sugar 1 cup creamy peanut butter
S'mores Bars | The Hungry Mouse - StumbleUpon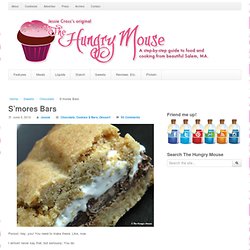 Psssst, hey, you! You need to make these. Like, now. I almost never say that, but seriously: You do. Stop what you're doing, put on your fat pants, and get yourself into the kitchen.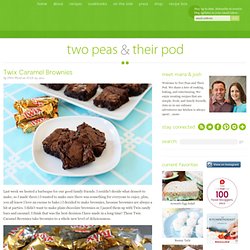 Twix Caramel Brownies Last week we hosted a barbeque for our good family friends. I couldn't decide what dessert to make, so I made three:) I wanted to make sure there was something for everyone to enjoy, plus, you all know I love an excuse to bake:) I decided to make brownies, because brownies are always a hit at parties. I didn't want to make plain chocolate brownies so I jazzed them up with Twix candy bars and caramel.
Twix Caramel Brownies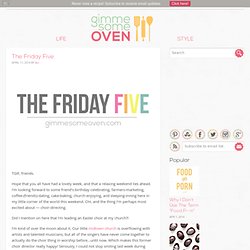 There seems to be a theme when I talk with friends (especially bloggers) about new year's resolutions this year: time management. I know — what's new, right? But this year, I'm one of 'em. I wrote about it a little bit in my post about choosing a "word" for the year instead of a resolution. But in a nutshell, my hope for these next few months is to figure out a plan for how to do less (meaning an actual 40 hour work week) in order to spend more time with the people in my life who I love.