Bars
Peanut Butter and Corn Chip No Bake Cookies. This is one of those crazy recipes I just had to give a try.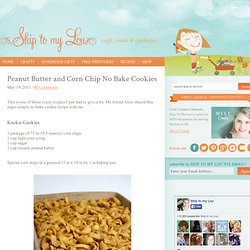 My friend Alice shared this super simple no bake cookie recipe with me. Kookie Cookies 1 package (9.75 to 10.5 ounces) corn chips 1 cup light corn syrup 1 cup sugar 1 cup creamy peanut butter. S'mores Bars | The Hungry Mouse - StumbleUpon. Psssst, hey, you!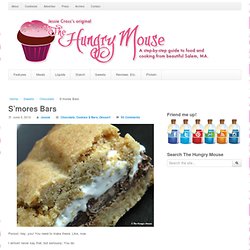 You need to make these. Like, now. I almost never say that, but seriously: You do. Stop what you're doing, put on your fat pants, and get yourself into the kitchen. Twix Caramel Brownies. Twix Caramel Brownies Last week we hosted a barbeque for our good family friends.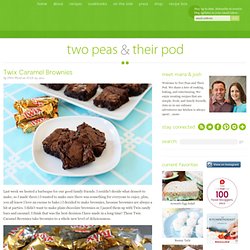 I couldn't decide what dessert to make, so I made three:) I wanted to make sure there was something for everyone to enjoy, plus, you all know I love an excuse to bake:) I decided to make brownies, because brownies are always a hit at parties. I didn't want to make plain chocolate brownies so I jazzed them up with Twix candy bars and caramel. Cake batter rice crispy treats. TGIF, friends.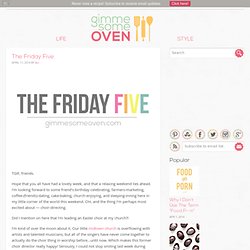 Hope that you all have had a lovely week, and that a relaxing weekend lies ahead. I'm looking forward to some friend's-birthday-celebrating, farmers-marketing, coffee-(friends)-dating, cake-baking, church-enjoying, and sleeping-inning here in my little corner of the world this weekend. OH, and the thing I'm perhaps most excited about — choir-directing.
Did I mention on here that I'm leading an Easter choir at my church?!
---