Writing and Reading
<div id="notice"> This website requires a Javascript enabled browser in order to look and behave as it was designed. Please enable Javascript if it is supported in your browser. </div> The Writers' Advice Centre for Children's Books is a literary consultancy service offering all kinds of advice and training to children's writers.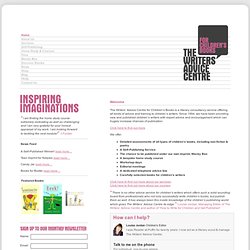 Writers' Advice Centre
Writers and Artists
Walker Books - Walker Books - Childrens Books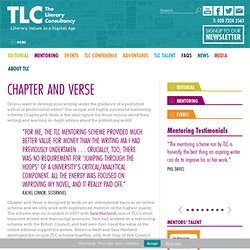 The Literary Consultancy   Mentoring Home
Do you want to develop your writing under the guidance of a published author or professional editor? Our unique and highly successful mentoring scheme Chapter and Verse is the ideal option for those serious about their writing and wanting in-depth advice about the publishing world. "For me, the TLC mentoring scheme provided much better value for money than the writing MA I had previously undertaken . . . Crucially, too, there was no requirement for 'jumping through the hoops' of a University's critical/analytical component. All the energy was focused on improving my novel, and it really paid off."Rachel Connor, Sisterwives Chapter and Verse is designed to work on an international basis as an online scheme and we only work with experienced mentors of the highest quality.
The Home of Puffin Books - Puffin Books
Sign your class up for the Wimpy Kid Virtually Live Show on Monday 28th April. Hosted by former Blue Peter presenter Helen Skelton, Jeff Kinney will be answering your questions and unveiling his newest book cover! For children aged 6-11 years Puffin Blog Find out all the latest news and gossip at Puffin HQ!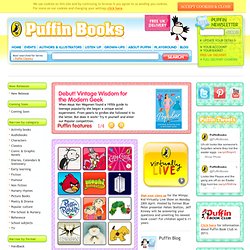 The Federation of Childrens Book Groups - Welcome
Bringing you up to date with what's happening in the children's books world Manchester Children's Book Festival 2014 (See news tab) Subscribe now at a special price Why not subscribe to Carousel so you will be up to date with all that's happening in the children's book world.
Carousel - The Guide to Children's Books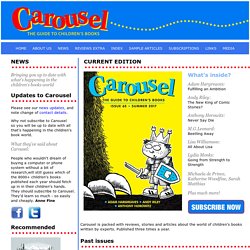 Books for Keeps is the UK's leading, independent children's book magazine. It was launched in 1980 and ever since has been reviewing hundreds of new children's books each year and publishing articles on every aspect of writing for children. There are over 12,500 reviews on our new website and more than 2,000 articles including interviews with the top children's authors and illustrators. "The best scholars, reviewers, authors and critics write for Books for Keeps. We hold a mirror up to the children's book world and reflects back its output, issues and preoccupations with intelligence, scholarship and wit."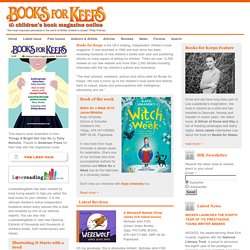 Barefoot Books :: UK :: Award-winning children's books, CDs and gifts
Arvon Foundation | Home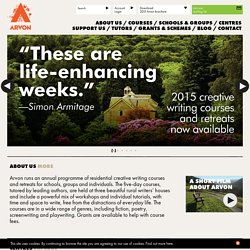 Arvon runs an annual programme of residential creative writing courses and retreats for schools, groups and individuals, at four rural writers' houses in the UK. Tutored by leading authors, the week-long courses offer a powerful mix of workshops and individual tutorials, with time and space to write, free from the distractions of everyday life. The courses are in a wide range of genres, including fiction, poetry, screenwriting and playwriting. Grants are available to help with course fees.