Computer Science
The most learner-friendly resources about algorithms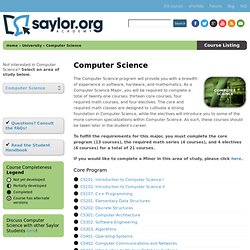 Computer Science
The Computer Science program will provide you with a breadth of experience in software, hardware, and mathematics.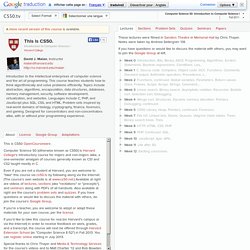 David J. Malan , Instructor malan@harvard.edu http://cs.harvard.edu/malan Harvard College
Robotics
Electrical Engineering and Computer Science
SEE programming includes one of Stanford's most popular engineering sequences: the three-course Introduction to Computer Science taken by the majority of Stanford undergraduates, and seven more advanced courses in artificial intelligence and electrical engineering. Introduction to Computer Science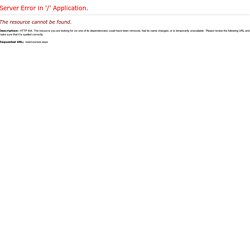 Coursera: Computer Science Courses
Coursera - Opinions
Course Hero: Intro to Programming
Programming is currently one of the more in-demand skills that the technology sector is asking for. Large companies such as Google, Apple, and Microsoft are constantly, looking for competent programmers to build websites, enterprise software, internal tools, and more.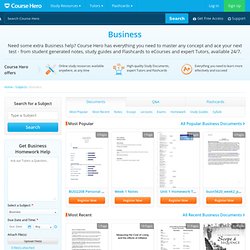 WiBit.net: Introduction to Computer Programming
This is our fundamentals course!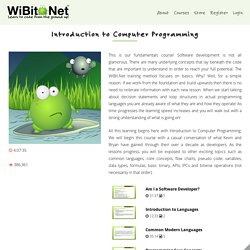 Academic Earth: Video Courses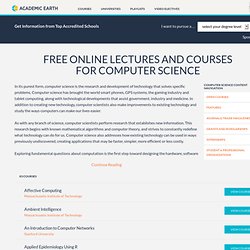 The study of computer science is the investigation of computer machines and processes. Scientists and professionals who work in this broad field use a quantitative and methodical approach to solving problems regarding complex computations, software design, and human-computer interaction. As society increasingly relies on computers to manage our day-to-day lives -- whether it be medical equipment or financial trading platforms -- the demand for experienced software engineers and computer science professionals continues to grow.
Intro to Programming