General teaching
Worksheets & Hand-Outs
Kathy's Katch
Geography Handwriting Tracer Pages: Math: Dynamic grade three math worksheets - use this section to generate an unlimited supply of different math worksheets for your kids. Dynamic grade three word problems Geometry: Lines (parallel, horizontal, vertical) Math Brain Teaser - suitable for Grade 3 and up Math Times Tables Multiplication Crossword - One # from 10 to 100 and one # from 0 to 10 Reading:
Grade Three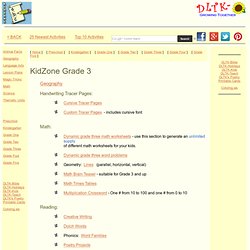 Flash Card Generator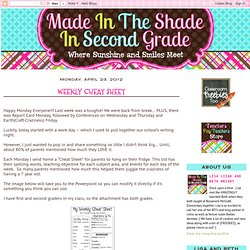 Holy cow! How did Easter sneak up on me this fast?! Thank goodness this week is four little days long!! Then, we're off for our spring break! WOO-HOO!!
Made In The Shade In 2nd Grade
http://www.ctnexted.org/pdfs/CAPSS_0101-FullReport.pdf
Latest Books in our Teaching Ideas Library... There are lots of new books in our Teaching Ideas Library. Why not use some of our ideas and resources in your lessons? New Videos in our Teaching Ideas Video Gallery...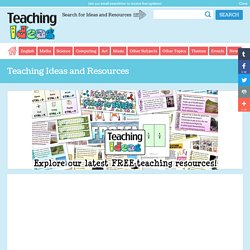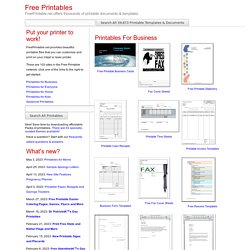 Put your printer to work! FreePrintable.net provides beautiful printable files that you can customize and print on your inkjet or laser printer. There are 91 sites in the Free Printable network: click one of the links to the right to get started. Printables for Business Printables for Everyone Printables for Home Printables for Kids Printables en Español Seasonal Printables
Everyday Teaching Clipart Gallery
Great Teaching Ideas lesson & unit viewer | SuccessLink
Capture A Character published on: 2/28/2003 Contributing Teacher(s): Jayme Dean Subject Area: Communication Arts/Reading/Literature Grade Range: Lower Elementary (K-3), Upper Elementary (4-5)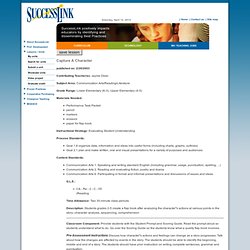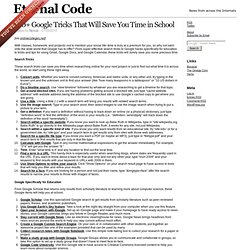 [via onlinecolleges.net] With classes, homework, and projects–not to mention your social life–time is truly at a premium for you, so why not latch onto the wide world that Google has to offer? From super-effective search tricks to Google hacks specifically for education to tricks and tips for using Gmail, Google Docs, and Google Calendar, these tricks will surely save you some precious time.