Twitter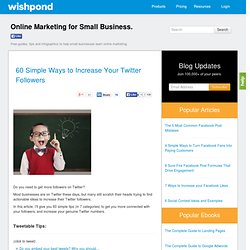 Do you need to get more followers on Twitter?
60 Simple Ways to Increase Your Twitter Followers
Using Twitter professionally for the past 3 years, I've seen my share of contests that were organized by both the bigger brands and smaller businesses.In fact, if you were to search with the phrase 'RT to win' on Twitter, you'll find many interesting contests being held on a daily basis. A Twitter contest is not only a great way to build buzz and increase brand engagement, but it also generates new followers and grows your brand presence. There are even some who would suggest that Twitter contests are more effective at building engagement than any other online (paid) investments. Clearly then, as Twitter grows its influence in social media, so too would the importance of Twitter contests. There are several different types of Twitter contests. 1.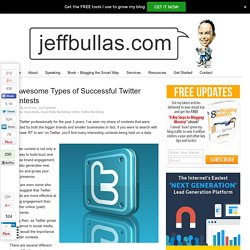 4 Awesome Types of Successful Twitter Contests
10 Tips and Tricks for Powerful Twitter Search
Twitter tips, tricks, and tweets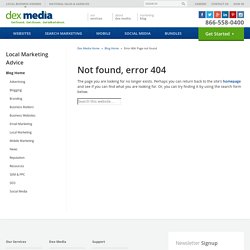 By Christine Landry on January 11th, 2012 If you're one of the many local business owners who feel you don't have the time to use Twitter , we hear you. Certainly, an aggressive approach to Twitter is not for everyone. However, there is one thing Twitter can do that is for everyone. Twitter is the easiest way to update your website without going into the back-end mechanics of your site. I recently spoke to the owner of a gourmet store who told me what a pain it was to update his website.
A New Way for a Local Business Owner to Use Twitter | Marketing Matters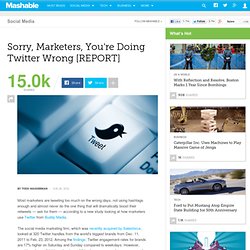 Most marketers are tweeting too much on the wrong days, not using hashtags enough and almost never do the one thing that will dramatically boost their retweets — ask for them — according to a new study looking at how marketers use Twitter from Buddy Media . The social media marketing firm, which was recently acquired by Salesforce , looked at 320 Twitter handles from the world's biggest brands from Dec. 11, 2011 to Feb. 23, 2012. Among the findings : Twitter engagement rates for brands are 17% higher on Saturday and Sunday compared to weekdays. However, most brands aren't taking advantage of this phenomenon and, on average, only 19% of the brands' tweets were published on the weekend.
Sorry, Marketers, You're Doing Twitter Wrong [REPORT]
How To Get Twitter Followers Without Using A Mass-Following Tool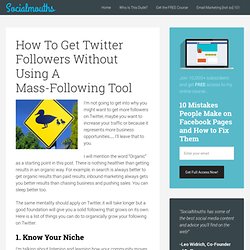 I'm not going to get into why you might want to get more followers on Twitter, maybe you want to increase your traffic or because it represents more business opportunities… I'll leave that to you. I will mention the word "Organic" as a starting point in this post. There is nothing healthier than getting results in an organic way. For example, in search is always better to get organic results than paid results, inbound marketing always gets you better results than chasing business and pushing sales. You can sleep better too.
How to Get More Clicks on Twitter [infographic]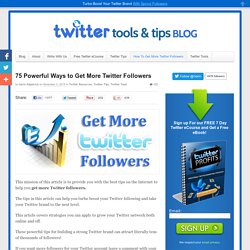 50 Innovative Ways to Get More Twitter Followers | Twitter Tools and Tips for Twitter Success
This mission of this article is to provide the best possible answer to the question: What are the most powerful ways get more followers on Twitter? There are many tips in this article that can literally skyrocket your Twitter following. This article starts off with online things you can do to get more Twitter followers, and wraps up with real-world offline methods to achieve the same goal. These powerful tips for building a strong Twitter brand can attract literally tens of thousands of followers, or more!
How to Get More Twitter Followers - Even a Caveman Can Do This
Follow multiple Twitter users by @user's followers! :: Tweepi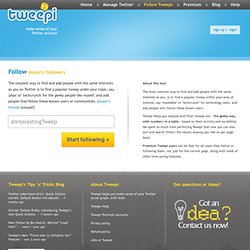 Follow multiple Twitter users by @user's followers! :: Tweepi
About this tool The most common way to find and add people with the same interests as you, is to find a popular tweep within your area of interest, say "mashable" or "techcrunch" for technology news, and add people who follow these known users. Tweepi helps you analyze and filter tweeps out - the geeky way, with numbers in a table - based on their activity and sociability. We spent so much time perfecting Tweepi that now you can also sort and search (filter) the results anyway you like on per page basis. Premium Tweepi users can do that for all users they follow or following them, not just for the current page, along with loads of other time saving features.
These days, spying on your competition is easier than ever. Twitter is one of the most popular social networks for businesses, and it gives you an advantage that you may never have had before. Because so much Twitter data is public, you can easily use that data to learn so much about your competitor's followers and strategies. In this post, we will look at seven ways you can use this data to look behind the scenes of what your competitors are doing.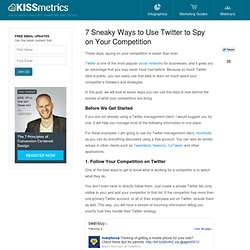 When it comes to social media, there is not that much hidden about how it all works. The issue is that sometimes the information is hard to find in one place. So in this post, we are going to unearth some commonly unanswered questions in standard Twitter how to posts when it comes to getting the most out of your Twitter experience. What is the New Twitter Activity Stream? You may not have noticed it yet because you spend a lot of time in a Twitter management tool instead of on Twitter itself. But one of the new additions to Twitter is the Activity feed.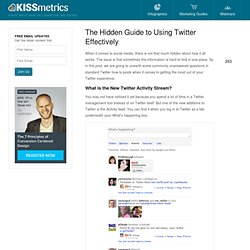 The Hidden Guide to Using Twitter Effectively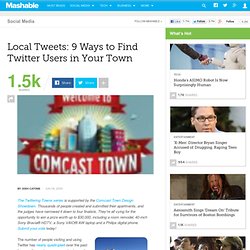 The number of people visiting and using Twitter has nearly quadrupled over the past few months, and as more people sign up for the hot social networking service, it becomes more useful. Twitter is enabling everything from better customer service to easier job searches , and is being employed for some extraordinary home uses . Twitter can become infinitely more beneficial, though, if you use it to connect with people in your town. Finding local Twitter users to connect with is great for networking, but also for getting relevant, real-time, local information about things like jobs, news, politics, weather, food, and more. Someone tweeting from London can't help you find a good place to eat in New York City, and if you live in Chicago, tweets about the weather in Los Angeles won't be very enlightening.
3 Twitter Marketing Tips for Authors
March 9, 2011 This session talks about the importance of Twitter as a link builder, its relevancy to search and how your authority on Twitter plays into the big picture. I'm actually pretty excited about this session because, quite frankly, I suck at Twitter. Moderator: Danny Sullivan , Editor-in-Chief, Search Engine Land
Retweet Me: How To Be A Twitter Authority - SMX West 2011Bruce Clay Blog
Yes, You Really Can Build Links With Twitter - Whiteboard Friday