SEO Blogs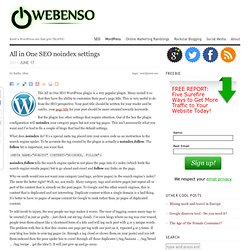 The All in One SEO WordPress plugin is a very popular plugin. Many install it so that they have the ability to customize their post's page title. This is very useful to do from the SEO perspective. Your post title should be written for your reader and be catchy, your page title for your post should be more oriented towards keywords. But the plugin has other settings that require attention. Out of the box the plugin configuration will noindex your category pages but not your tag pages.
Why I noindex tags in the All in One SEO settings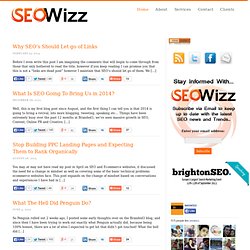 SEO Marketing & Search Engine Optimisation Blog by Tim Grice
What Is SEO Going To Bring Us in 2014? December 28, 2013 Well, this is my first blog post since August, and the first thing I can tell you is that 2014 is going to bring a revival, lots more blogging, tweeting, speaking etc… Things have been extremely busy over the past 12 months at Branded3, we've seen massive growth in SEO, Content, Online PR and Creative; […] Read the full article →
SEO changes fast. If you're anything like me, you can spend an hour or two each day reading the best blogs, tweets and RSS feeds just to keep up with Google's algorithm changes. For the busy SEO, all this requires time, effort and tons of brain power that could be spent optimizing a site. Learning from the right source of SEO knowledge gives you a competitive edge. Sharing ideas with smart industry thinkers gives you a decided advantage over the non-informed competition.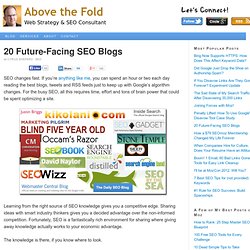 20 SEO Blogs to Watch in 2012 | Cyrus Shepard SEO
I posted a question to twitter weeks ago for stories from other SEOs about what they believed to be the worst or most disappointing moments of their careers. I got no responses. In retrospect, this isn't surprising. Much of what we consider disappointing we also consider embarrassing. In my case though, I am willing to share. nTopic I spent years and thousands of my own dollars along side huge investments from Virante working with an amazing statistician Andrew Cron on building out a content relevancy tool and API.
White Hat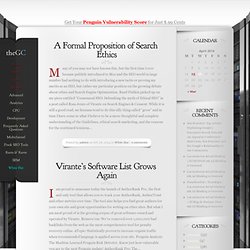 Latest Articles On-page SEO + Off-page SEO = Wonder Twins! August 9, 2011 By korbodo No Comments » I'm probably dating myself, but as a kid I remember watching the Super Friends fight crime on TV every Saturday morning.
Marketposition