SEO Blogs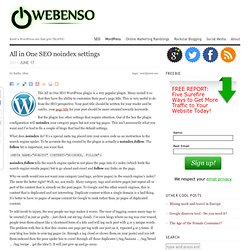 The All in One SEO WordPress plugin is a very popular plugin. Many install it so that they have the ability to customize their post's page title. This is very useful to do from the SEO perspective. Your post title should be written for your reader and be catchy, your page title for your post should be more oriented towards keywords. But the plugin has other settings that require attention. Out of the box the plugin configuration will noindex your category pages but not your tag pages.
Why I noindex tags in the All in One SEO settings
SEO Marketing & Search Engine Optimisation Blog by Tim Grice
20 SEO Blogs to Watch in 2012 | Cyrus Shepard SEO
I posted a question to twitter weeks ago for stories from other SEOs about what they believed to be the worst or most disappointing moments of their careers.
White Hat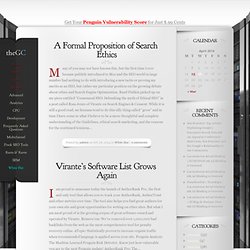 Marketposition