Link Networks (blogs, articles)
HubPages Crochet Cat Ears Patternby followthestrayFree crochet pattern on how to crochet a cat ears headband or a cat ears hat two different ways. Also included is directions to make a crochet bow to make a Hello Kitty hat or headband. Featured Topics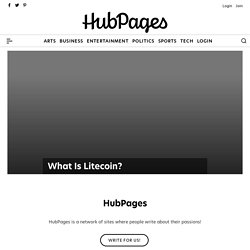 ArticleCity.com - Free Articles for Reprint. Free Articles for your web site and newsletters. Submit Your Articles to Our Articles Directory.
Thank You - Registration Confirmation | SEOLinkVine Elite
Link building service | #1 SEO Service | Build one way links | High quality one way link building
From: Brad CallenDate: Thursday, January 9, 2014 Re: How to get hundreds of thousands of high quality one-way links, taking your Google ranking from wherever it currently is, straight to page 1 over time. Let's be honest with ourselves here. Getting traffic to your websites is not fun. It's hard and it usually takes a long time. In many cases, too much time...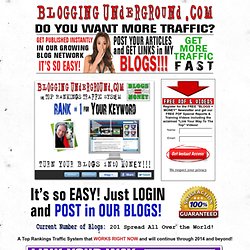 Blogging Underground Targeted Traffic System for Web Publishers
Our tools and training will help you get up to speed FAST! Blogging Underground members have figured it out and have it easy! All we have to do to get top rankings is build good pages targeting the best "exact match keywords" and then get the best kind of links from relevant pages in the Blogging Underground network of blogs! It's that simple! Why stress out about all that other crazy, complicated and risky stuff when you can simply focus on doing the fun stuff (build pages - get links) and get lots of top rankings - free targeted traffic - and make money??? I know!