Customer Review Tips
Get Google+ Local Reviews & Yelp Reviews
Review Handout Generator from Whitespark and Local Visibility System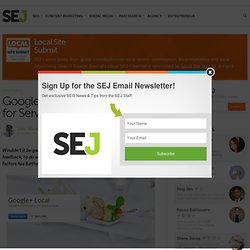 Google+ Local Reviews: 5 Tips for Serving Up Customers
Wouldn't it be game changing for businesses not receiving customer feedback, to do so?
How to Boost Your Search Ranking with User Reviews
How to Get more Google Reviews & Fix the Bad Ones | MilkMen blog
7 Reasons Why Reviews Matter for Small Business 1.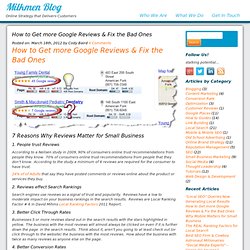 Parallel Path » Blatant Google Places "Review Spam" –How Fast Will Google Respond?
Google Places Reviews: Getting Offline Online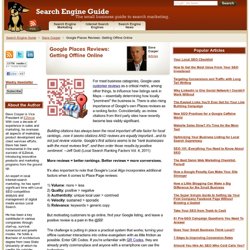 Dave Cosper is Vice President of EZlocal .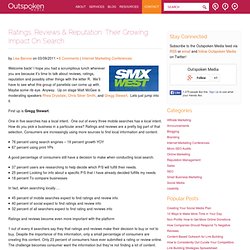 Welcome back! I hope you had a scrumptious lunch wherever you are because it's time to talk about reviews, ratings, reputation and possibly other things with the letter R.
Ratings, Reviews & Reputation: Their Growing Impact On Search
A couple of weeks back I wrote a post outlining a review plan for local businesses .
Is Google Filtering Reviews or Reviewers?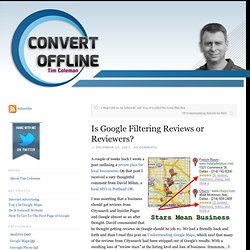 How To Ask For Customer Reviews – Nicely. « Get Elastic Ecommerce Blog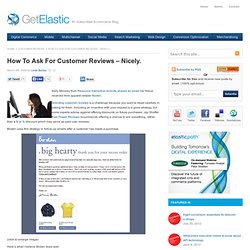 Kelly Mooney from Resource Interactive recently shared an email her friend received from apparel retailer Boden .
s Word of Mouth Marketing Blog
3 Tips To Leverage Ratings and Reviews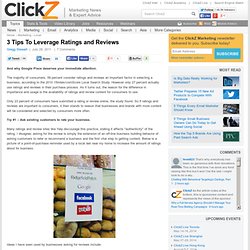 Gregg Stewart | July 28, 2011 | 7 Comments <a href="http://ad.doubleclick.net/jump/clickz.us/marketing/local;page=article;artid=2097402;topcat=marketing;cat=local;static=;sect=site;tag=google;tag=yelp;tag=citysearch;tag=ugc;pos=txt1;tile=8;sz=2x1;ord=123456789?"
I just noticed something that I'm pretty sure is new:
New: Customers See Google Places Results When They Type "Review"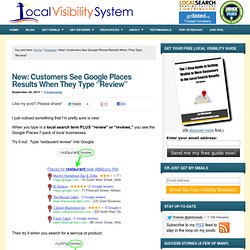 Here's an excellent infographic on customer reviews and how they affect your visibility in Google Places, how reviews help you attract more customers, etc.
Great Infographic on Customer Reviews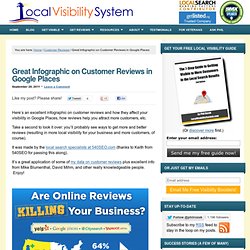 Google Places 101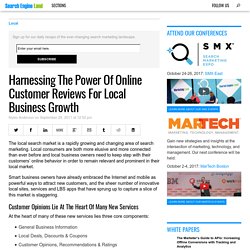 The local search market is a rapidly growing and changing area of search marketing.
How Local Businesses Can Grow Using Online Customer Reviews
Google Places Review | How to Get a Review on Google Places?
Are Online Reviews Killing Your Business? | Full size Infographic | 540SEO |
Avoid Fake Reviews Online
Popular Today in Business: All Popular Articles Online Marketing
5 Tips To Get More Online Customer Reviews
Google's acquisition of Zagat last week and Yelp's excellent snarky response has brought customer reviews to the forefront of the news again, so it's a good time to start thinking about how garnering more online reviews fits into your business.