Innovation.
Consumer Electronics Show 2012. My New Year's message « reDesign. My 3-year-old niece Elena with a message to you.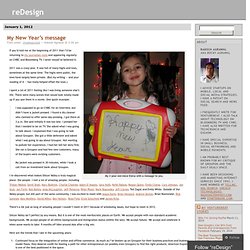 If you'd told me at the beginning of 2011 that I'd be returning to my journalism roots and appearing regularly on CNBC and Bloomberg TV, I never would've believed it. 2011 was a crazy year. Teague. Teagueduino: Learn to Make by Teague. Teagueduino is an open source electronic board and interface that allows you to realize creative ideas without soldering or knowing how to code, while teaching you the ropes of programming and embedded development (like arduino).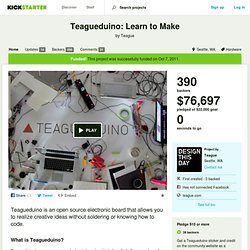 Teagueduino is designed to help you discover your inner techno-geek and embrace the awesomeness of making things in realtime — even if you've only ever programmed your VCR. Teagueduino makes making things really simple. Want to build a light-controlled alarm clock? A harmonic music generator or a light that changes color based on temperature? The Social Media Monthly by Bob Fine. This image was sent to me by a friend.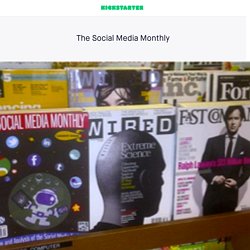 We have no definitive proof that Fortune magazine used our cover from October as inspiration for their cover, except for the fact that our issue was on the newsstands in late September, and the Fortune issue in late November. You do the math. :)
---