2012 Politics (Mostly US)
Get flash to fully experience Pearltrees
The Republican Party of Maine has revealed that Democratic State Senate candidate Colleen Lachowicz has a secret life that she's been hiding from voters. Drug use?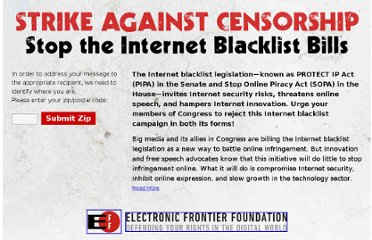 The Internet blacklist legislation—known as PROTECT IP Act (PIPA) in the Senate and Stop Online Piracy Act (SOPA) in the House—invites Internet security risks, threatens online speech, and hampers Internet innovation.
This is what you said:
I am writing to you as a voter in your district. I urge you to vote "no" on cloture for S. 968, the PROTECT IP Act, on Jan. 24th. The PROTECT IP Act is dangerous, ineffective, and short-sighted.
By V. Suryanarayan
By Stephen C. Webster Thursday, December 29, 2011 8:56 EDT As part of their promise to "go big," protesters with the 99 Percent movement have been interrupting campaign-related events all over Iowa in the week leading up to the nation's first major presidential candidate selection contest, and Texas Congressman Ron Paul was not given an exception.
While we here at The New Civil Rights Movement never did an official postmortem look at the whole Chick-Fil-A brouhaha, we certainly have covered the issue more (dozens upon dozens of articles) — and more in-depth — than any other site, including a piece I wrote that went viral over at The Huffington Post . Americans, sadly, have a bothersomely quick habit of forgetting — and fast. So, let me let you know that NOM , the National Organization For Marriage, is not forgetting, and neither are the other anti-gay organizations and hate groups.