My stuff
kyusho jitsu.- video curso defensa personal
all the things I need to check
http://theebooksbay.com/ebook/category/cooking-ebooks/page/5/ no está disponible.
Sábado, 14 de Julio de 2012 18:41 diariodegastronomia.com Corrían los años inciertos del período de entreguerras, cuando en 1931 un veneciano -Giuseppe Cipriani- a su vez financiado por un bostoniano -Harry- tuvo la idea de abrir un bar al final del Gran Canal, en un antiguo almacén de la calle Varesso, a sólo un paso de de la Plaza de San Marcos y del desembarcadero de la Riva degli Schiavoni. Un bar pequeño, incómodo y bastante mal amueblado, que los años y la permanente presencia de singulares famosos -especialmente escritores norteamericanos- han convertido en un icono de culto, un rito de obligado cumplimiento cuando se viaja a Venecia: el Harry's Bar Porque efectivamente, casi desde el momento de su inauguración comenzaron a circular por el Harry´s personajes como Truman Capote, Scott Fitzgerald, pero sobre todo Ernest Hemingway, quien en alguna ocasión llegó incluso a convertir el local y al propio Cipriani en activos personajes de sus novelas.
Harry's Bar en Venecia: un icono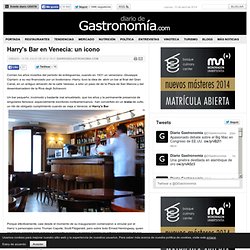 Best Images With Words From Tumblr, Weheartit, Xanga - Part 3
Aparador
Seis trucos para ejercitar la memoria Cuenta Jonathan Swift en Los Viajes de Gulliver que en la Gran Academia Lagado, situada en el imaginario país de Lapot, los alumnos recordaban las fórmulas matemáticas escribiéndolas con una tinta especial sobre obleas y devorándolas después en ayunas. Si bien en la vida real memorizar no es tan fácil, te proponemos algunas técnicas sencillas para mejorar tu retentiva. 1.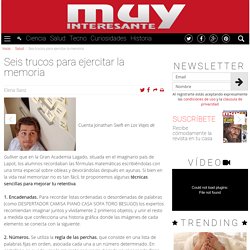 Seis trucos para ejercitar la memoria
Amazing !!! NFL The Best Players !!! Must See !!! Play FRee Games At Www.TopFrees.com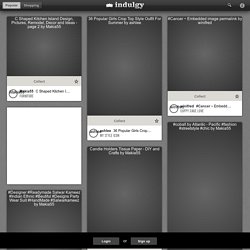 Indulgy Login or Sign up GodMick irish wolfhound stamp_cat Favorites
Insanity Workout Deluxe (12 DVD) + Bonus DVD (Beachbody)
Log in 110% Awesomeness weaverbeaver World's Best Bartender
food
Piccsy / Pinterest
post + photos by Kristin Ess We found yet another use for those lovely DIY nail stickers. Here's how we created a plaid party: Paint your tape with 3 or 4 different colors.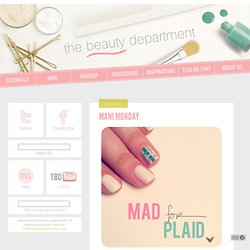 MANI MONDAY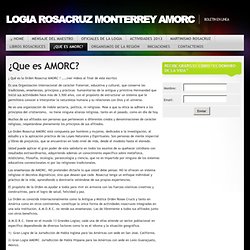 ¿ Qué es la Orden Rosacruz AMORC ? ……(ver vídeos al final de este escrito) Es una Organización Internacional de carácter fraternal, educativa y cultural, que conserva las tradiciones, enseñanzas, principios y prácticas humanitarias de la antigua y primitiva Hermandad que inició sus actividades hace más de 3,500 años, con el propósito de estructurar un sistema que le permitiera conocer e interpretar la naturaleza humana y su relaciones con Dios y el universo.
Logia Rosacruz Monterrey Amorc | ¿Que es AMORC?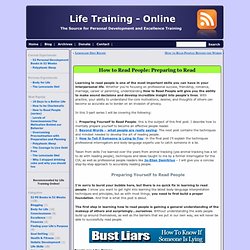 How to Read People: Preparing to Read
Learning to read people is one of the most important skills you can have in your interpersonal life. Whether you're focusing on professional success, friendship, romance, marriage, career or parenting, understanding How to Read People will give you the ability to make sound decisions and develop incredible insight into people's lives. With practice, your ability to understand the core motivations, desires, and thoughts of others can become so accurate as to border on an invasion of privacy. In this 3-part series I will be covering the following: 1.
d h m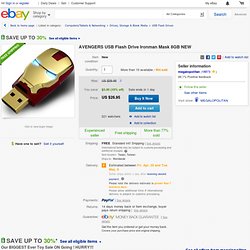 AVENGERS USB Flash Drive Ironman Mask 8GB NEW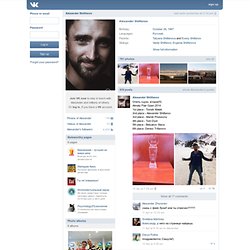 Alexandr Shtifanov
Лежали в больнице в палате однойДва тяжко больных человека.Один у окошка лежал, а другой —У двери, где не было света. Expand text..Один постоянно в окошко глядел,Другой — лишь на краску дверную.И тот, что у двери узнать захотелПро жизнь за окошком — иную. С готовностью первый больной рассказал,Что видно ему из окошка:Там тихая речка, дощатый причалИ ходит по берегу кошка.