Maçonnerie
philatélie maçonnique
anciens chansonniers massonniques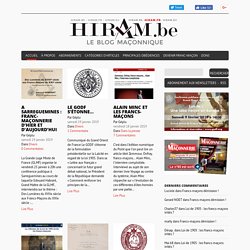 Après une décennie d'observation de l'Internet maçonnique et presque autant d'années consacrées à l'édition du Blog Maçonnique, Jiri Pragman qui a défriché l'Internet maçonnique francophone, constate l'évolution de ce paysage maçonnique "virtuel" avec une extériorisation plus importante des obédiences et loges maçonniques, avec l'arrivée des réseaux sociaux et l'apparition de manières d'agir sur le web - ou dans la "blogosphère maçonnique - bien éloignées des idéaux du pionnier. Le testament d'un blogueur franc-maçon de Jiri Pragman (Editions du Golem, 2014) Ses réflexions sont disponibles pour Kindle. Un livre numérique proposé sur Kindle peut également être lu sur iPad, iPhone via une app gratuite Kindle iTunes, sur Android avec une app gratuite Kindle Google Play, et sur PC avec Kindle PC (également gratuit). Jiri Pragman a publié en 2004 L'Internet est-il maçonnique?
Hilarion Humour franc-maçonnerie
FiF_Accueil
musiciens maçonniques
Masonic Museum
Welcome to the Phoenixmasonry Masonic Museum Click here to enter the Museum - Table of Contents The first online Masonic Museum in North America!
LEO TAXIL
textes maçonniques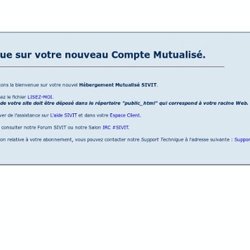 Welcome to this new website... You may think "yet another masonic website"... Maybe... Therefore this website's goal is to present you the widest panorama of Freemasonry, and mainly the French one. France has always played a specific masonic role. First because all the major writers of the US constitution were masons, and then because they belonged some French Grand Lodges and mainly the Grand Orient of France.
Franc-Maçonnerie Française
Researching Freemasonryin the 21st Century:Opportunities and Challenges by Prof. Pierre-Yves BeaurepaireProfesseur d'Histoire ModerneUniversité de Nice Sophia-Antipolis Masonic academic research today has reached a turning point.