Beauty Products
Feet can become really dried out and cracked if you tend to go barefoot a lot or wear flip flops and sandals all the time. I know my feet do for sure. One of the best ways I know of to help soothe, heal, and exfoliate the dead skin off feet is by using a homemade oatmeal foot mask.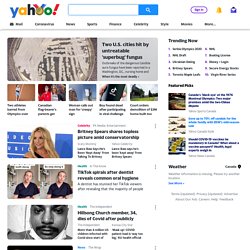 Homemade Soothing Oatmeal Foot Mask for Dry Cracked Feet
What is a Good Foot Spa Recipe?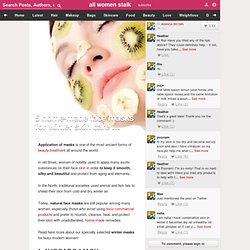 Application of masks is one of the most ancient forms of beauty treatment all around the world.
5 Home-Made Face Masks for Winter Skin Care …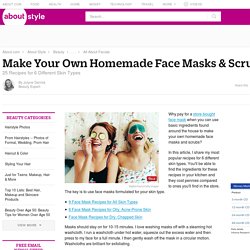 Why pay for a storebought face mask when you can use basic ingredients found around the house to make your own simple, hydrating masks and scrubs? Check out these 25 recipes for 6 different skin types.