Workout
Starting Strength : Resources
The best fitness foods: What to eat before, during and after a workout
Getting a great workout goes beyond the number of reps you do or the miles you log on the treadmill (though that does help too). In all the running road races I've trained for—from 5Ks to marathons—I know that what I put into my body before and after a race or a training run can either help or hinder my performance. Related: Find Out What Some of the World's Top Athletes Eat to Win Regardless of what type of exercise suits your fancy, here are some tips on what to eat before, during and after a workout, as previously reported on in EatingWell Magazine.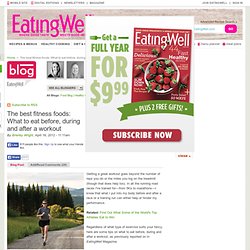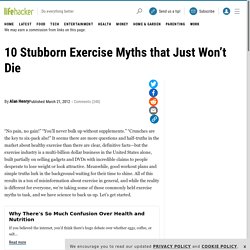 10 Stubborn Exercise Myths that Won't Die, Debunked by Science
In fact, the protein in most supplements is derived from milk or soy anyway, so you are paying for a supplement manufacturer to extract the protein from food and sell it back to you! I'm not sure what you're arguing here. If I need extra protein in my diet then a scoop of protein powder in a glass of water is going to "cost" me much less calories than trying to get the equivalent amount of protein from milk, soy, eggs, meat etc. The overall myth is dispelling this notion that somehow protein shakes and supplements have no caloric value and that they're absolutely necessary for anyone who's exercising regularly in order to build muscle mass. You've kind of cottoned on to the punchline without absorbing the rest of the text.
How to Whistle Through Your Fingers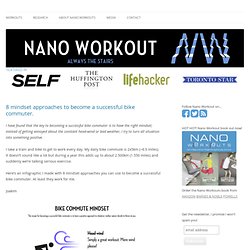 I have found that the key to becoming a successful bike commuter is to have the right mindset; Instead of getting annoyed about the constant head-wind or bad weather, I try to turn all situation into sometning positive. I take a train and bike to get to work every day. My daily bike commute is 2x5km (~6.5 miles). It doesn't sound like a lot but during a year this adds up to about 2.500km (1.550 miles) and suddenly we're talking serious exercise.