VisualStudio
Open Data Protocol Visualizer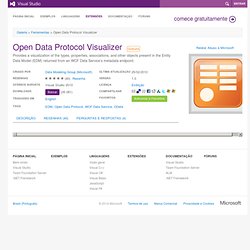 Sign in to Write a Review Sort By:
The installation package includes Users View Sidekick, Code Review Sidekick, Shelveset Sidekick, Labels Sidekick, History Sidekick, Workspace Sidekick, Permission Sidekick and Status Sidekick in stand-alone application. To enable Visual Studio integration, please install VSIX Visual Studio Integration Package with all Sidekicks integrated, Search Items dialog and dynamic History functionality. Note that version 4.5 is compatible only with Visual Studio 2012 and Team Foundation Server 2012 client binaries. Please use versions 2.4 and 3.1 for prior versions (2005/2008/2010) Download MSI installation package for stand-alone application (version 4.5, build from 19-Nov-2012)
Corporation - Downloads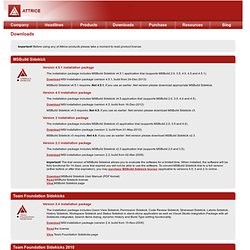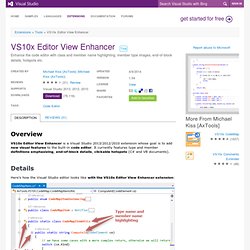 VS10x Editor View Enhancer
Sign in to Write a Review Sort By: I've been using this editor for some time now, finding it very useful for navigating my code.
Scott Hanselman - The Best Visual Studio 2010 Productivity Power
Welcome to tangible modeling tools. With tangible modeling tools you can directly create Software Diagrams. With the T4 Editor you can author code-generators that generate from models, xml, databases or any other source. Together they are a very powerful toolset: Write less, achieve more.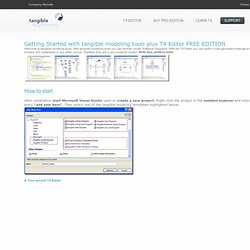 tangible engineering GmbH - the model-driven development company
Rahien
This is a review of RavenBurgerCo , created as a sample app for RavenDB spatial support by Simon Bartlett.