VisualStudio
Open Data Protocol Visualizer. Entrar para Escrever uma Resenha Classificar por: por Pasce | dezembro 12 2012 Great tool - very helpful to document OData APIs. por Smugly | fevereiro 03 2012 Doesn't install properly!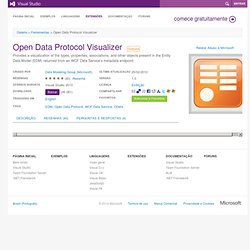 Corporation - Downloads. The installation package includes Users View Sidekick, Code Review Sidekick, Shelveset Sidekick, Labels Sidekick, History Sidekick, Workspace Sidekick, Permission Sidekick and Status Sidekick in stand-alone application.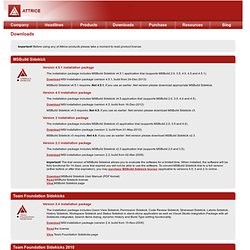 To enable Visual Studio 2013 integration, please install VSIX Visual Studio Integration Package with all Sidekicks integrated, Search Items dialog and dynamic History functionality. Note that version 5.0 is compatible only with Visual Studio 2013 and Team Foundation Server 2013 client binaries. Please use prior versions of Sidekickas for prior versions of Visual Studio (2005/2008/2010) Download MSI installation package for stand-alone application (version 5.0, build from 24-Dec-2013) VS10x Editor View Enhancer. Sign in to write a review Sort by: This tool claims to be a free add on.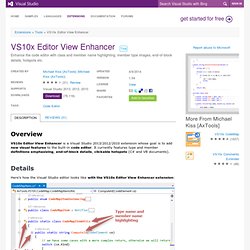 Scott Hanselman - The Best Visual Studio 2010 Productivity Power. Scott Hanselman. Open Source is hard.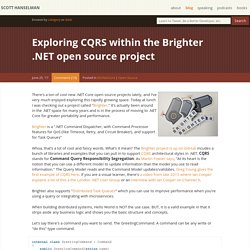 Security is hard There's been lots of articles about the recent OpenSSL "Heartbleed" bug. You can spend a day reading all the technical analysis, but one headline that stood out to me was "OpenSSL shows big problem with open source; underfunded, understaffed. " A fundamental part of the fabric of The Internet Itself is mostly just one person plus a bunch of volunteers. Tangible engineering GmbH - the model-driven development company. Welcome to tangible modeling tools.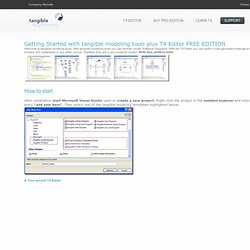 With tangible modeling tools you can directly create Software Diagrams. With the T4 Editor you can author code-generators that generate from models, xml, databases or any other source. Together they are a very powerful toolset: Write less, achieve more. Rahien. In my previous post, I started to go over the go-raft implementation, after being interrupted by the need to sleep, I decided to go on with this, but I wanted to expand a bit first about the issue we discussed earlier, not checking the number of bytes read in log_entry's Decode.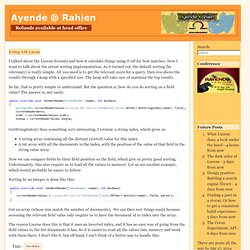 Let us assume that we actually hit that issue, what would happen? The process goes like this, we try to read a value, but the Read method only return some of the information. We explicitly ignore that, and try to use the buffer anyway. Best case scenario, we are actually getting an error, so we bail early.
---