Kasiko
Entorno gráfico en Java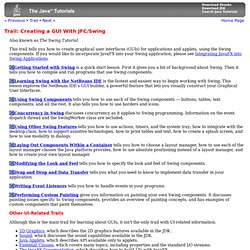 Trail: Creating a GUI With JFC/Swing (The Java™ Tutorials)
Also known as The Swing Tutorial
[código] Conexiones Cliente-Servidor mediante sockets en Java « Linux, Java y programación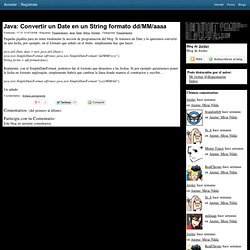 Pequeña pijadita para no tener totalmente la sección de programación del blog.
Java: Convertir un Date en un String formato dd/MM/aaaa - Escapando del Interbloqueo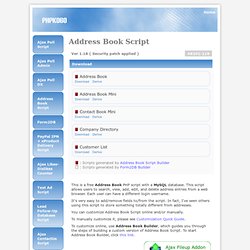 Ver 1.18 ( Security patch applied ) This is a free Address Book PHP script with a MySQL database.
PHP is one of the most popular scripting languages on the internet today, and one of the easiest to get into.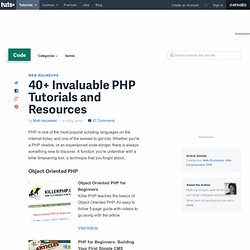 import java.awt.Graphics; import java.awt.Graphics2D; import java.awt.Image; import javax.swing.Icon; import javax.swing.ImageIcon; import javax.swing.JPanel; /** * * @author Edwin Bismark Reyes Rodríguez */ public class JEImagePanel extends JPanel{ private Image image = null;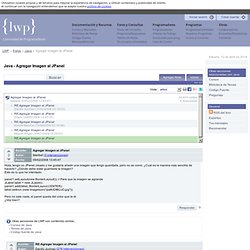 Foros - Java - RE:Agregar Imagen al JPanel (Danilo Juvinao) - La Web del Programador