Seasonal
make your own cookie cutters
Mixes in a Jar Recipes
Enjoy while we continue to build our site and add recipes! Mixes in a Jar are a fun, easy and inexpensive way to create gifts for friends, family, co-workers and teachers. They are also a great idea for earning an income and creating a home based business. These are fast sells at craft shows, school fundraisers and word of mouth. All you need are jars, ribbons or fabric for decorating, and a label with instruction to attach to each jar - which we also provide! Whether it is for a holiday, someone's birthday, or a thank you gift - Mixes in a Jar are always a welcome and practical gift.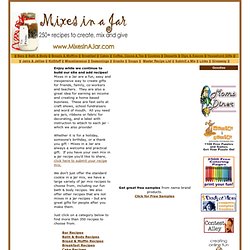 Fake Toilet Paper Roll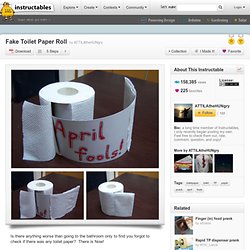 Is there anything worse than going to the bathroom only to find you forgot to check if there was any toilet paper? There is Now! I made a fake roll of toilet paper out of cardboard, and inserted a removable prank message for that moment of truth when your victim realizes that no salvation will come from that little white roll. I can't wait to get my little brothers with this guy! Happy Pranking! And remember to vote for your favorite pranks starting April 3rd!
selection_132_81.jpg (JPEG Image, 640x713 pixels)
Create an Ornament Perfect for Gift Giving or Your Tree- Toddler Wonderland Crafts | Crazy About My Baybah
Ultimate Fog Chiller