Projects
Epic Homemade Porsche Win. Epic Homemade Porsche Win373 By jason in Win on April 17, 2011 Browsing: Epic Homemade Porsche Win.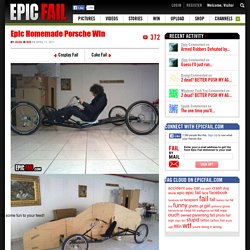 BMIR PSA Tutorial. The RIOT Wheel - Single-Wheeled Vehicle. Teardrop Camper. FUNKY RAVE GLASSES (LED MATRIX GLASSES USING A PICAXE) Hi everyone!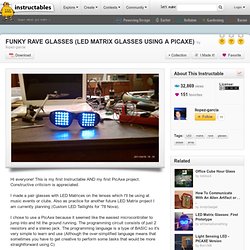 This is my first Instructable AND my first PicAxe project. Constructive criticism is appreciated. I made a pair glasses with LED Matrices on the lenses which I'll be using at music events or clubs. Also as practice for another future LED Matrix project I am currently planning (Custom LED Taillights for '78 Nova). Big break! Giant pool table is 30 feet long and uses 6lb bowling balls. By Daily Mail Reporter Updated: 03:15 GMT, 22 January 2011 Most people would rather have a swimming pool in their back garden than an actual pool table.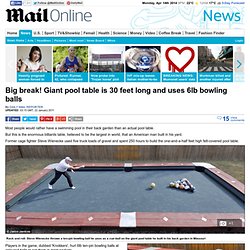 But this is the enormous billiards table, believed to be the largest in world, that an American man built in his yard. Former cage fighter Steve Wienecke used five truck loads of gravel and spent 250 hours to build the one-and-a-half feet high felt-covered pool table. Rack and roll: Steve Wienecke throws a ten-pin bowling ball he uses as a cue-ball on the giant pool table he built in his back garden in Missouri Cue-less: Mr Wienecke throws a heavy bowling ball instead of using a traditional cue in the game of giant pool he invented. Wind to light installation by jason bruges. © copyrights designboom, all rights reserved. all material published remains the exclusive copyright of designboom. no contents, including text, photographs, videos, etc. may be reproduced in whole or in part without the written consent of designboom. in addition, no material or contents may be reproduced on the world wide web by techniques of mirroring, framing, posting, etc. without the written consent of designboom.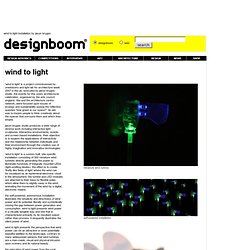 NRS: CHAPTER 461 - MANUFACTURED BUILDINGS. [Rev. 11/21/2013 11:54:15 AM--2013] NRS 461.020 Applicability of chapter.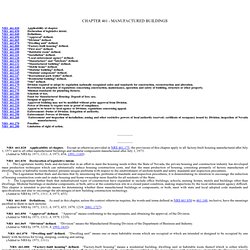 NRS 461.030 Declaration of legislative intent. NRS 461.040 Definitions. NRS 461.050 "Approval" defined. Rubens Tube. The music Scene. NAC: CHAPTER 489 - MOBILE HOMES AND SIMILAR VEHICLES; MANUFACTURED HOMES. [Rev. 3/27/2014 8:26:03 PM] This chapter of NAC has changes which have been adopted but have not been codified; you can see those changes by viewing the following regulation(s) on the Nevada Register of Administrative Regulations: R117-12 [NAC-489 Revised Date: 1-12] 489.010 Definitions.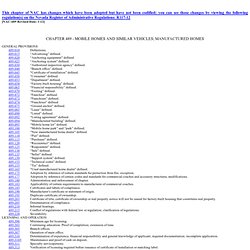 ---