Kitchen Care
Spring-Cleaning: Spring-Cleaning the Kitchen - Martha Stewart
Bamboo steamers have holes that let air in and out to cook food uniformly. For just that reason, these containers are also well suited to storing onions, garlic, and shallots, which require ventilation and should not be refrigerated. Place all three in a single unit, or if you use lots of all of them, keep each kind in its own section of a stackable steamer.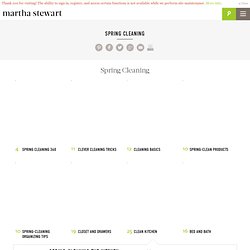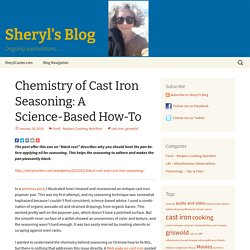 The post after this one on "black rust" describes why you should heat the pan before applying oil for seasoning. This helps the seasoning to adhere and makes the pan pleasantly black. http://sherylcanter.com/wordpress/2010/02/black-rust-and-cast-iron-seasoning/ In a previous post , I illustrated how I cleaned and reseasoned an antique cast iron popover pan. This was my first attempt, and my seasoning technique was somewhat haphazard because I couldn't find consistent, science-based advice.
Here are some ways to help your boxed cake mix : For a fluffier cake, add 1 tablespoon of meringue powder Instead of water called for on the box use other liquids for added flavor: Use milk instead of the water called for on the cake mix box. It makes a denser cake and it adds nutrition.
Cookbook9