Business
How to Run Your Business Online With $10 (and a Google Account) Guide To Writing A Business Plan. NextPreviousContents by Jerry Glen 1.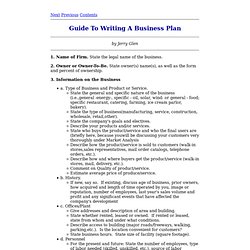 Name of Firm. State the legal name of the business. 2. The Entrepreneur's Handbook – 59 Resources For First Time Entrepreneurs. 26-Week Internet Marketing Plan FRAMEWORK. How to Promote a Website that belongs To a New SMB. It's true what Lisa Barone wrote: Now is the best time to start a small business.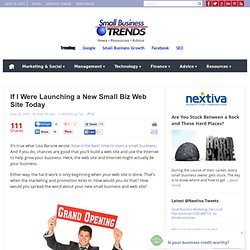 And if you do, chances are good that you'll build a web site and use the Internet to help grow your business. Heck, the web site and Internet might actually be your business.
---