Minecraft Mods
MineOS+ is a big feature, low memory, linux distro dedicated to running your very own minecraft server with the greatest ease and functionality. Some say it is the ultimate minecraft server... They're right!
MineOS+ - Home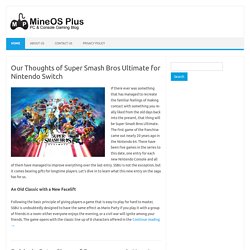 Minecraft 1.9 Hardcore challenge (6)
[CHALLENGE] Nuclear Apocalypse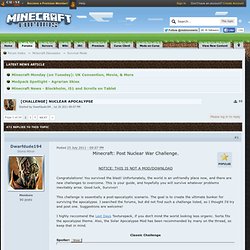 Minecraft: Post Nuclear War Challenge. Congratulations! You survived the blast! Unfortunately, the world is an unfriendly place now, and there are new challenges to overcome.