Planos y diseños
At last – construction drawings for the Barton skiff, previously known as the Low power skiff. Barton skiff construction drawings I'm shattered, but it's been worth it because I'm now ready to share the key construction details of my simple stitch and glue outboard skiff designed for use with a low-powered outboard of 5hp or so – and certainly not much more, not least because the prop won't fit!!!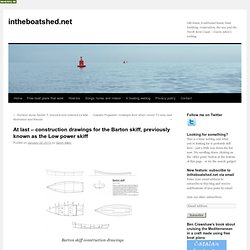 I should add that my usual caveats apply here. Piani Costruzione Optimist. Clark W.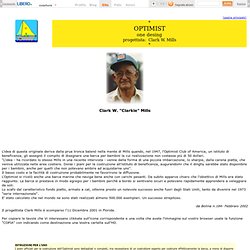 "Clarkie" Mills L'idea di questa originale deriva dalla prua tronca balenò nella mente di Mills quando, nel 1947, l'Optimist Club of America, un istituto di beneficenza, gli assegnò il compito di disegnare una barca per bambini la cui realizzazione non costasse più di 50 dollari. " Devlin Designing Boat Builders. Bateau.com - boat plans on line since 1993. Build Your Own Boat. Wind and Water; Try play and learn; Recumbent bicycle page. Dudley Dix Yacht Design Epoxy & Fibreglass. SystemThree has a wide range of general-purpose and purpose-designed epoxies and other products that are used in the boatbuilding, surfboard and other industries.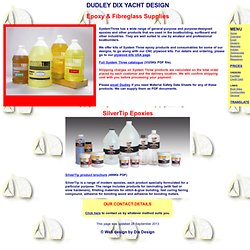 They are well suited to use by amateur and professional boatbuilders. We offer kits of System Three epoxy products and consumables for some of our designs, to go along with our CNC plywood kits. For details and ordering, please go to our plywood kits USA page. Planos de barcos, planos de embarcaciones, planos on line, planos de barcos, planos de veleros.
---