General Info
Creative Use Of Large Background In Web Design. 5 Pitfalls to Avoid for New Web Designers. New web designers often find themselves in a common scenario: fresh out of college or just barely starting your career... but unlike other careers where there are defined training programs to show you the ropes, you end up wandering around the internet, hoping to pick up enough experience to land a job.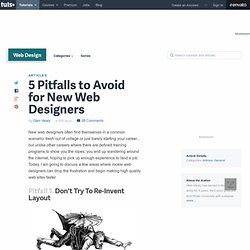 Today, I am going to discuss a few areas where rookie web designers can drop the frustration and begin making high quality web sites faster. Pitfall 1. IE9 vs. Firefox 4. Let's compare IE9 to Firefox 4 HTML5 test Firefox 4: 255 Firefox 3.5 (two years ago): 142 source.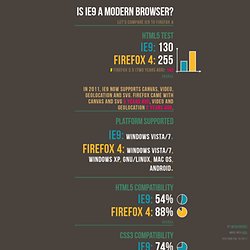 100 Essential Web Development Tools - Noupe Design Blog. Mar 16 2010 By Neil Skirrow As web technologies constantly advance, the skills a developer is expected to have are constantly increasing.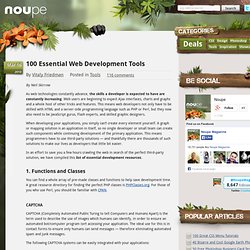 Web users are beginning to expect Ajax interfaces, charts and graphs and a whole host of other tricks and features. This means web developers not only have to be skilled with HTML and a server-side programming language such as PHP or Perl, but they now also need to be JavaScript gurus, Flash experts, and skilled graphic designers. World Wide Web Consortium (W3C)
---