Blogs
Well, here we are, Edmonton. Time to shut off the lights and close down the joint. Two or so years ago, if you had told either of us that we'd reach this point – 1500+ posts, a 6 part TV series, a variety of live webcasts, a fancy pants best blog award and the funniest, smartest, best-looking audience in the city – we'd have called you crazy. And not just because we lacked a basic understanding of the INTERNETS (the files are IN the computer?). the edmontonian has come farther than we ever thought it could, and honest to God, no one is more surprised by that than we are. So we'd like to take this last minute to thank you guys, truly, and from the bottom of our hearts, for welcoming us into your lives for the last 2+ years.
the edmontonian: awesome since 2009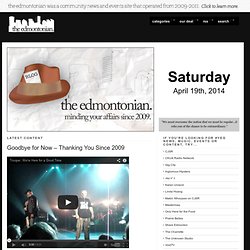 Life | theCynch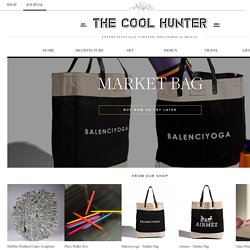 More than 400 invited guests attended the opening event of The Art Hunter in Sydney on Tuesday night. The Art Hunter launch is a collaboration between The Cool Hunter and Jaguar, and the opening night was also the Australian debut of the spectacular Jaguar C-X17 concept car. To present The Art Hunter, we engaged our dream team of collaborators, led by the incomparable Natalie Longeon and Peter Pengly from The Artistry (they designed and executed our Summer Lovers Rotate store as well), to transform a 500 m2 warehouse in Alexandria into a genuinely exciting, temporary three-week art exhibition experience.