Karl.chvojka
Karl Chvojka
A Graduate of Guru Digital College, and an aspiring Web Developer/Designer.
Workout routines
SincaiN40K: Thrusters Engage! I was asked how I paint my Jet Packs so I figured I'd just make up a quick Tutorial.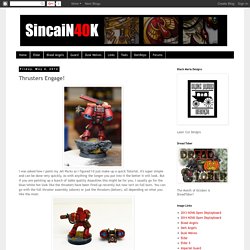 It's super simple and can be done very quickly, as with anything the longer you put into it the better it will look. But if you are painting up a bunch of table quality Assaulties this might be for you. I usually go for the blue/white hot look like the thrusters have been fired up recently but now isn't on full burn. You can go with the full thruster assembly (above) or just the thrusters (below), all depending on what you like the most. 1) For the first step I paint the JP thrusters white. Alberta Enterprise. AccelerateAB, April 30 & May 1, 2014 is a province-wide technology industry conference designed to connect Alberta's next-generation entrepreneurs with experienced tech executives from Alberta (through the A100) and Silicon Valley (through the C100), as well as other key industry advisors, service providers and others.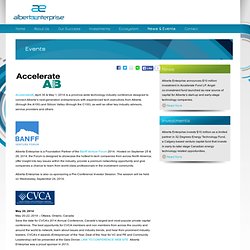 Alberta Enterprise is a Foundation Partner of the Banff Venture Forum 2014. Hosted on Septemer 25 & 26, 2014, the Forum is designed to showcase the hottest hi-tech companies from across North America, offer insight into key issues within the industry, provide a premium networking opportunity and give companies a chance to learn from world-class professionals in the investment community.
Test
Facebook. Stuff To Do. Writing. Movies. Games. Research. Forums. Business Stuff. Mac Stuff. Inspirations/Cool Stuff. Blogs. Clothing. Developing Stuff.
Music
Internet Network Security. Design. Pearltrees videos. Help.
---