Working Out / Running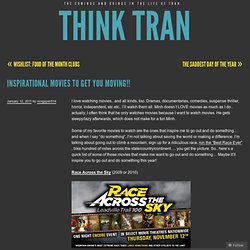 I love watching movies.. and all kinds, too. Dramas, documentaries, comedies, suspense thriller, horror, independent, etc etc.. I'll watch them all. Minh doesn't LOVE movies as much as I do.. actually, I often think that he only watches movies because I want to watch movies.
Inspirational Movies to get you MOVING!! « Think Tran
HOME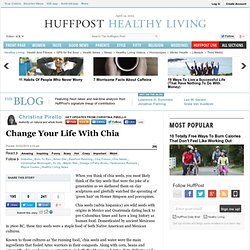 Christina Pirello: Change Your Life With Chia
When you think of chia seeds, you most likely think of the tiny seeds that were the joke of a generation as we slathered them on clay sculptures and gleefully watched the sprouting of 'green hair' on Homer Simpson and porcupines.
McMillan Running - Training Programs, Running Pace Calculators, Personal Online Coaching, Nutritional Advice for Runners and more!
The M cMillan Running Calculator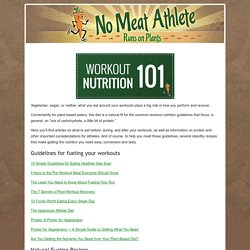 If you fuel your workouts by putting nothing but processed junk in your body, what kind of results do you expect to get from it? Even for non-vegetarians just looking to get away from processed, commercial sports drinks and gels, the guidelines and recipes here are highly useful.
Welcome
The people that watch triathlon on television and think that they can never train for and complete a triathlon because it requires 20 hours per week of training are wrong. If you are (or you know of) a currently unfit person, that would like to train for and complete a triathlon in 2010, I believe that achievement is closer than you think.
Expert: Gale Bernhardt: Your first triathlon in 2010 won't take as much training as you think | Active.com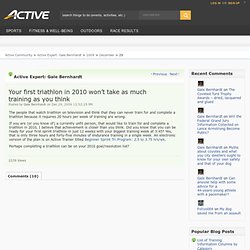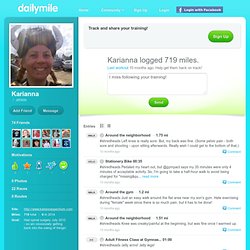 Karianna is a runner
#shredheads Very good today. Especially since my mood was lifted after a call with my spinal surgeon. Although I get really, really frustrated that I'm so slow, etc, he keeps reminding me of h ... read more
Run Like A Mother
Shredheads |