Shopping for Kids
Swoop Bags | Hang it. Store it. Floor it. Love it. Swoop it!
Purple Silicone Bracelets
Kids backpacks that make you go rawr, and other cool new baby + kids gifts
This past week, I had a dandy time perusing the 600,000* aisles of the NY International Gift Show, scouting out what's cool in gifts and gear and design for our fair readers. I was also honored to be one of ten judges of the Best New Product Awards in the Baby+Kids category. One of my favorite finds of the whole show turned out to be the winner in the gear category: A new set of totally funky, punky, animalistic backpacks from a new company called Madpax.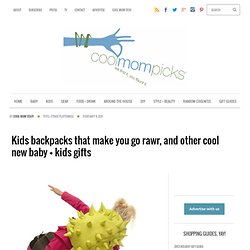 Educational Toys, Learning Toys, Games for Kids | Museum Tour
bb_byoona_xl
Moxie Kids Online - Ses Petites Maeve Stitch Plaid Skirt, Girls Couture Clothing, Girls Fall, Designer Girls Clothing, French Clothing for Girls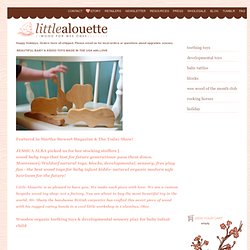 Little Alouette Wooden Toys
Happy Holidays. Orders have all shipped. Please email us for local orders or questions about upgrades. xoxoxo BEAUTIFUL BABY & KIDDO TOYS MADE IN THE USA with LOVE Featured in Martha Stewart Magazine & The Today Show! JESSICA ALBA picked us for her stocking stuffers }
Nova Natural Toys & Crafts: Baby & Teething Toys, Baby Carriers & Slings, Waldorf Dolls, Dollhouses, Beeswax Crayons, Wooden Blocks, Kitchens, Trucks, Castles and More!
Soft™ Clothing :: Home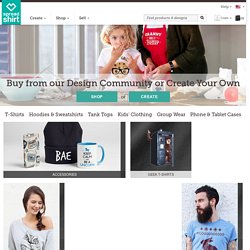 Spreadshirt is your creative platform for custom t-shirts and custom clothing. You can explore our easy to use T-shirt Designer and make your own T-shirt or other personalized clothing products to spread your unique message. Design your own T-shirt by customizing your own text, design, or image on a variety of custom products, like hoodies, hats, or aprons. Spreadshirt has over 100 unique products for all your T-shirt printing and T-shirt design needs. Custom shirts make great personalized gifts for family and friends!
Gymnastics Gifts, T-shirts, Stickers and more - CafePress
Eco-Friendly - American Made Arts & Craft Toys
Going out of Business Sale 75% OFF Everything Must Go!! Limited Time Only - While supplies last Get One before they're gone for good US. Residents Only Please! A Castle Tower