Photography
Designer Desktops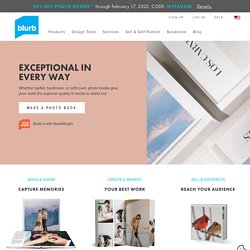 If that sounds a little "all over the place" when it comes to types of books you can make at Blurb, it is. By design. Because if you can think it, dream it, draw it, write it, or photograph it, we can help you turn whatever "it" is into a beautiful print and ebook. We'll never tell you what kind of book to make.
Epiphanie - home
Uncommon beauty is everywhere. Sometimes in the most unlikely places. In a world that seems to be dedicated to the negative and the mean-spirited, the good can be hard to see. But it's there.
c h o o k o o l o o n k s - www.chookooloonks.com
Cordito Keep all of your cords and phone accessories in one fancy, rolled up package. More → Focus Shifter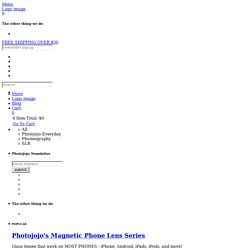 Mastering photography requires patience and practice. A huge collection of handy tutorials doesn't hurt either. Smashing Magazine rounded up fifty of the most useful web articles that cover everything from high-speed photography to motion blur to RAW processing.
50 fantastic photography techniques and tutorials