Photography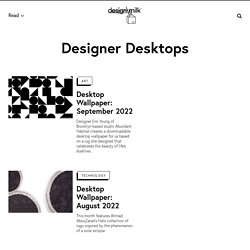 Designer Desktops: March 2013 This month's Designer Desktop was created by Julie Pinzur , whose work is playful and illustrative.
Designer Desktops
Epiphanie - home
c h o o k o o l o o n k s - www.chookooloonks.com
Mastering photography requires patience and practice. A huge collection of handy tutorials doesn't hurt either. Smashing Magazine rounded up fifty of the most useful web articles that cover everything from high-speed photography to motion blur to RAW processing.
50 fantastic photography techniques and tutorials